This news article was originally written in Spanish. It has been automatically translated for your convenience. Reasonable efforts have been made to provide an accurate translation, however, no automated translation is perfect nor is it intended to replace a human translator. The original article in Spanish can be viewed at
SCA participa en Pulire 2010 con su marca Tork
SCA participates in Pulire 2010 Tork brand
March 23, 2010
The Swedish multinational SCA is present at Pulire 2010 through one of its leading brands, Tork, specializing in sanitary systems and differentiated from cellulose products. In fact, its range of hygiene has a wide range of dispensers and accessories, as well as the drying of hands, toilet paper and liquid soap industry cleaning cloths.
Pulire 2010, Tork has with its own stand to present their most important developments and also its point of meeting with commercial customers, distributors and other visitors interested in the universe of products Tork.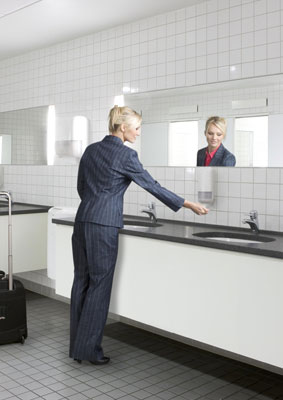 On the news, Tork opted for the new range of soaps with new and improved formulas, cleaners and disinfectants - gels tested dermatológicamente and with a pH similar to the of the skin--that clean, cool and hydrate hands, helping to restore the natural properties of the dermis.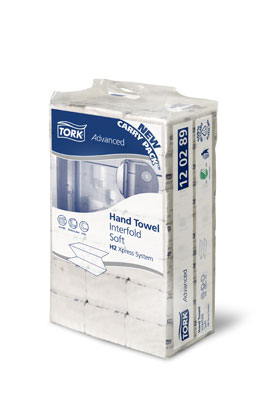 Innovations include Tork cleaner of hands cloth wet - wipes to remove dirt without using water- or Tork Alcohol Gel cleaner of hands - cleans and disinfects quickly hands without water - on the other hand, the purity of Tork soaps is assured through the new system of sealed bottle.
Also ell push of a single use and filling bottle prevent accidental pollution during the reloading process, what makes that Tork offers the most complete solution on the market for hand hygiene.
And finally it presents packaging Carry Pack system, an innovative and pioneering system to transport spare parts of entredobladas wipes. It's a package of plastic, polyethylene-thick LD, with handles, which facilitates transport, reduces the handling of waste and saves space. It is also more comfortable to open by the perforations that he appeared at the top and sides and is resistant to water, which prevents the product from deteriorating.