Madrid will host the next National Congress of the technologies for the identification and traceability
on March 11, 2011
Madrid will host the next on April 7 the next National Congress of the technologies for the identification and traceability, organized by IDtrack, with the aim of becoming the most innovative discussion forum, since it will count with the presence of the major players in this sector that will show new technologies with regard to software solutionsidentification, storage and logistics. The meeting, aimed at responsible for r & d, logistics and operations of companies of various segments of business activity, meet in a single day eight seminars to be held with agglutinating and sectoral nature.
Thus, during the day 25 experts from leading companies will present case studies of implementation of these technologies and more than 20 exhibitors displayed in situ the latest technological developments. "This edition of the Congress will take place in Madrid, is a city where there is a great demand of knowing the latest developments affecting the departments of production, logistics and storage", says the director of IDtrack, Lluís Soler Gomis. The National Congress of technologies for the identification and traceability is free for business users of such technologies, has yearly and in its last edition brought together more than 500 professionals around these new technologies.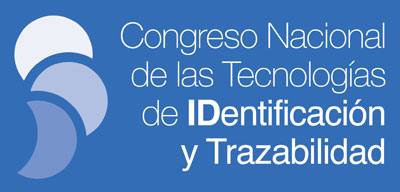 On the other hand, Soler stressed that "in this new edition the Congress will feature new 'tracks' which highlights LEANtrank that will show and help companies be more productive at the lowest cost, something vital in times of crisis and SALUDtrack"", seminar which includes hospital, clinical and pharmaceutical distribution and industry sectors". In addition, during the Congress will be held LOGIStrack, TEXTILtrack, AUTOMATIZACIONtrack, RFIDtrack, SOFTtrack and VOZtrack 2011.
The celebration of LEANtrack'11 responds to requests from attendees at previous seminars seeking to delve into the different implementation options of continuous improvement and Lean Manufacturing. For its part, SALUDtrack'11, will pick up the latest applied in hospitals, clinics and in the industry and pharmaceutical distribution. The National Congress of technologies for the identification and traceability will also host other seminars of reputation as: LOGIStrack'11, "the event of reference in the food sector", which focuses on the industry and food distribution.
TEXTILtrack'11 aims at exclusive technologies for identification and logistics in the textile sector. Also, AUTOMATIZACIONtrack'11 emerges this year in order to pick up the latest technological developments for the automation of any plant. In its 8th Edition, RFIDtrack'11 has positioned itself as the leading event to display the technological solutions of identification by Radio frequency. Finally, the SOFTtrack'11 event celebrates this year its 3rd Edition in the city of Madrid after the success of previous two editions. Finally, VOZtrack'11 is a multi-sectoral seminar (food, pharmaceutical, etc) that will analyze in detail the voice technology.