Redacción Interemempresas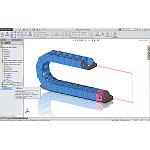 Dassault Systèmes, the 3DExperience Company, presenta Solidworks 2015, el último lanzamiento dentro del exitoso portfolio de aplicaciones (de software) de diseño 3D de la compañía. Con Solidworks 2015, los usuarios obtienen acceso a capacidades alojadas en la nube y a un mayor abanico de opciones para mejorar la productividad, los procesos de trabajo y los costes operativos...
[+]
Redacción Interempresas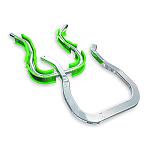 AutoForm Engineering, proveedor especializado en soluciones de software para la industria de conformado de chapa metálica, ha presentado su último software, AutoForm Hydro 2014. Esta es una solución de software fácil de usar y muy intuitiva para el diseño rápido de herramientas y simulación de procesos de hidroconformado de tubos.
[+]
Marga Villanova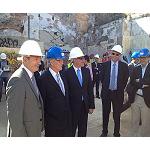 El Ayuntamiento de Barcelona, a través de la empresa Bimsa, ha elaborado un proyecto básico para la rehabilitación de la antigua fábrica de Ca l'Alier en el Distrito de Sant Martí, que tras años de abandono, se convertirá en un Centro de Innovación vinculado a las ciudades inteligentes, gracias a la colaboración establecida con las multinacionales Cisco y Schneider Electric, que ubicarán sus centros de búsqueda y desarrollo tecnológico...
[+]
Editorial Interempresas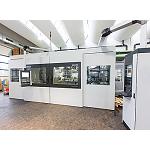 With the solutions of Industrial Ethernet of Belden already is possible to do reality applications for the intelligent factory of the future. Example of this is the new line of production for connectors that Belden has set up in collaboration with the company of mechanical engineering Otto Bihler Maschinenfabrik.
[+]
Nina Jareño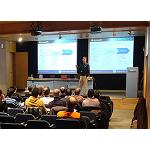 The greater world-wide provider of products for industrial connectivity OPC, MatrikonOPC, celebrated the past 6 March a workshop-seminar in the Campus of the Go out him, in Barcelona. Headed to professionals of the sector, the workshop was the perfect frame for the presentation of the last novelties in technology based in OPC as well as his product crashes, the Server SDK OPC UA embebido...
[+]
Editorial Interempresas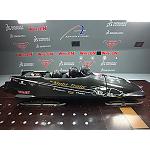 The software of design 3D of Dassault Systèmes (DS), the 3DExperience Company, has been used to create Night Train 2, the sled (bobsled) for four people that will compete by the gold in the Games of Winter of Sochi Russia 2014.
[+]
Editorial Interempresas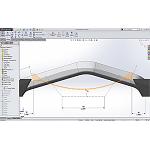 During the past edition of SolidWorks World, the multinational presented the novelties of the solutions of SolidWorks 2014...
[+]
Editorial Interempresas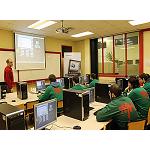 The Institute of Machine-Tool and Siemens have signed a new agreement of collaboration that will accredit to the IMH like 'Partner formador of CNC Sinumerik'. This system of automation of machines-tool facilitates an efficient operation and contributes, at the same time, a high productivity during all the cycle of life of the machinery.
[+]
Aurea López, director of Marketing of Spain and Portugal of Siemens Industry Software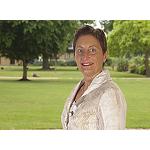 The history of Siemens Industry Software and of PLM in Spain traces back to the year 1998 and since every time are more companies those that see the profits of the PLM. Some companies, as the ones of the sector automotive sector, have already a true degree of maturity regarding PLM, but treats of a technology that can be beneficial for any sector; Teamcenter already works in companies that manufacture bicycles, office furniture or toys...
[+]
Editorial Interempresas
AutoForm Engineering GmbH, expert provider in solutions of software for the industry of the conformed of metallic sheet, has presented the last version of the software AutoFormplus R5. This last version optimises the conformed of metallic sheet, offering a wide range of new and powerful characteristic and improvements of big scope, for the digital planning and the validation of pieces and processes of metallic sheet...
[+]
Redacción Interempresas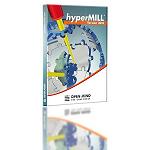 Open Mind Technologies AG ha decidido ampliar extensamente el software de CAM hyperMILL, con motivo del 20º aniversario de la empresa. Esta ampliación incluye notables novedades que hacen más fácil y segura la programación NC.
[+]
Murrelektronik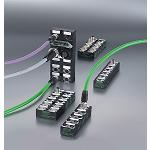 Todo control PLC necesita recibir y enviar información: la recibe vía tarjetas de entrada y la envía mediante tarjetas de salidas. Es en este campo donde Murrelektronik dispone de un amplio rango de productos para diferentes situaciones.
[+]
Redacción Interempresas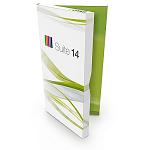 Más que una simple actualización de software, Suite 14 es un recurso esencial para los profesionales dedicados a la preimpresión y los envases. Permite realizar mejores conexiones a lo largo de la cadena de suministro, mejora los flujos de trabajo, aumenta la coherencia y la calidad y ayuda a los operarios a mejorar su trabajo con plantillas y herramientas intuitivas. La nueva Suite 14 estará disponible a partir de julio de 2014...
[+]
Editorial Interempresas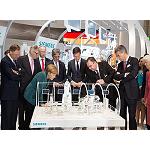 Siemens participates a year more in Hannover Messe to announce his last solutions of industrial automation. The company takes advantage of the international fair more important of this sector, that takes place these days in this German city, to show the technological requirements that will allow to convert the industry 4.0 in a reality.
[+]
Editorial Interempresas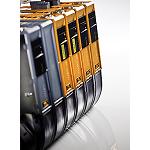 The bottles of plastic PET represent the container for beverages used with more frequency. The thermoplastic versatile is totally adapted for the recycling bottle to bottle, but also can use to manufacture film for the container of foods. This is the speciality of Starlinger viscotec, that develops machinery of high range for this purpose. All the solution of control for these machines comes from of B&R...
[+]
Editorial Interempresas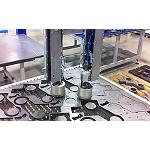 Patented, flexible and productive, To4S is an innovative solution FMS (System of Flexible Manufacture) for the load and download of systems of cut 2D, able to select and apilar different materials, independently of the type of nesting...
[+]
SolidWorks World took place of the 26 to 29 January in San Diego (EE UU). More than five thousand people assisted to a new appointment of the multinational that presented novelties and served of stage so that mechanical engineers, designers and users of SolidWorks put ideas in common.
[+]
Nerea Gorriti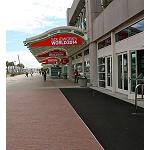 Although tomorrow it is Monday 27 January, opening day official of SolidWorks World to give start to his tenth sixth edition in the city of San Diego (United States), the event already has showed part of his gear to technicians, educators and to the international presses...
[+]
Aurea López, director of Marketing Spain and Portugal of Siemens Industry Software S.L.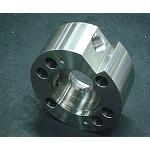 The need to speed up the process of programming, combined with the wish of a better quality of the mechanised and of the superficial finishing has carried to the company Essil — specialised in the manufacture of mechanical boards and complementary systems of boards instrumented with diverse machines CNC of turning/milling of 3, 4 and 5 axles— to the development of a solution CAM...
[+]
Editorial Interempresas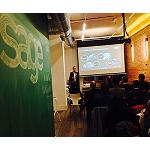 The Cloud it is occupying an important part of the day in day out of the companies and every time are more those that bet by this technology in his models of management. The 'cloud' power and facilitates the access to the tools of work at all times and from any place. And no only this: also from any device, to what adds the saving of costs in infrastructure of YOU. Sage is conscious of this and has developed solutions of Cloud it...
[+]