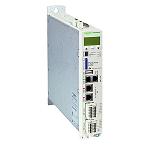 Schneider Electric, especialista global en gestión de la energía y eficiencia energética, ha renovado su sistema PacDrive para alcanzar una mayor flexibilidad y eficiencia en la automatización...
[+]
Altair ha anunciado que Aernnova España, empresa especializada en aeroestructuras, ha ampliado de manera significativa el uso del paquete de programas de ingeniería asistida por ordenador (CAE) de Altair, HyperWorks. La compañía asume la gestión integral de gran parte de las secciones aéreas y proporciona servicios de ingeniería, compuestos y partes metálicas, así como mantenimiento y servicios de soporte...
[+]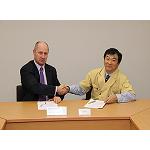 RS Components y Allied Electronics han firmado un acuerdo con Rohm Semiconductor posicionando a RS y Allied como distribuidor global de componentes electrónicos...
[+]
El sector naval español ha logrado situarse como un referente en el diseño y la construcción de buques y convertirse en un exportador de alta tecnología e innovación. No en vano, destina el 10% de su facturación anual o lo que es lo mismo, 260 millones de euros, a I+D+i. Además, genera una gran cantidad de puestos de trabajo –emplea de manera directa a 8.000 personas e indirecta a 38.000-...
[+]
El equipo de Empresarios Agrupados, formado por ingenieros especializados en simulación aeroespacial, acude a la feria Asme Turbo Expo, en Alemania. Acude como el exponente de los desarrollos tecnológicos que la industria española ha alcanzado en los últimos años. EA dará a conocer las novedades introducidas en la herramienta de software Proosis, dedicada principalmente a la simulación de sistemas de propulsión aeronáuticos...
[+]
Ansys, compañía de referencia en software de simulación de ingeniería, ha anunciado la adquisición de SpaceClaim Corporation, un proveedor puntero de software de modelado 3D rápido e intuitivo para ingenieros. El acuerdo se cerró el 30 de abril de este año con precio de compra de 85 millones de dólares en efectivo...
[+]
Ansys Iberia has celebrated, with the support of the Centre of Energetic Investigations, Environingingmental and Technological (Ciemat), a seminar devoted to the use of engineering based in the it for the industry, the impulse of the investigation and the development in the energetic sector. Celebrated in the living room of acts of the Ciemat, the event gathered to more than 80 professionals of the industry and centres of Spanish investigation...
[+]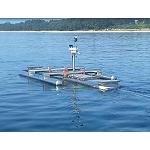 Trace Software International and his solution of CAD electrical, elecworks, collaborate with the University of Vigo in the Project Magellan. This project, only in Spain, uses elecworks, the most powerful solution and intuitive of the market, to elaborate the electrical design of this revolutionary project...
[+]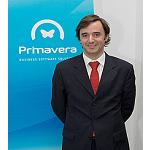 Spring Business Software Solutions, skilled multinational in the development and commercialisation of solutions of management and platforms of integration of business processes, and Leads Network, wholesale IT of skilled value in computer hygiene, networking, storage and virtualización, have signed an agreement of distribution, in virtue of the cual...
[+]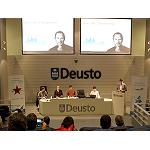 The past Wednesday 19 March took place the day on Big Dates for the Logistics organised by LIS-Solutions, company skilled quality consultancy in the analysis of data of the chain of supply...
[+]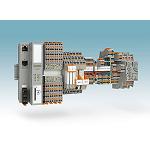 RS Components y Allied Electronics aumentan significativamente su apoyo a instaladores eléctricos y técnicos de mantenimiento en los mercados de automatización y sistemas eléctricos. Todo esto gracias a la disponibilidad en stock de miles de nuevas líneas de productos del fabricante Phoenix Contact...
[+]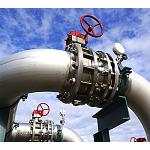 Asidek, empresa perteneciente al Grupo CT, ha puesto en marcha una nueva unidad de negocio destinada al sector de las ingenierías de plantas industriales. Esta nueva unidad nace con el objetivo de centrar su actividad en la prestación de servicios y herramientas en la modalidad de outsourcing a las empresas del sector y aumentar así su productividad y competitividad...
[+]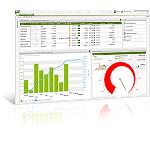 Primavera Business Software Solutions, multinacional especializada en el desarrollo y comercialización de soluciones de gestión y plataformas de integración de procesos empresariales, acaba de presentar el lanzamiento de una nueva área de negocio especializada en Business Analytics...
[+]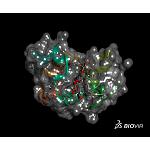 Dassault Systèmes, the 3Dexperience Company, anuncia el lanzamiento de su nueva marca Biovia, fruto de la combinación de las actividades propias de Dassault Systèmes en BioInteligencia. Las tecnologías colaborativas 3Dexperience y las aplicaciones de ciencias de la vida y ciencias físicas procedentes de la reciente adquisición de Accelrys...
[+]
Toyota Motor Corporation ha ampliado su sistema de gestión de información de seguridad del vehículo sobre la base del software Teamcenter de Siemens. El sistema empezó a utilizarse en enero de 2013 como parte de una iniciativa más amplia para desarrollar vehículos seguros para sus clientes...
[+]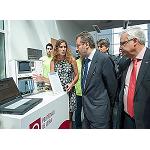 Siemens Portugal, the Polytechnical Institute of Leiria (IPLeiria) and Cadflow have inaugurated the first Academy Siemens PLM and of Automation to world-wide level. This academy materialises a project to promote the resources in technical education and favour the empleabilidad of the students, endowing them of the technical knowledges and of Engineering, Software and Industrial Automation...
[+]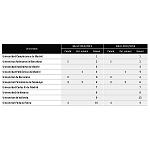 The newspaper The World publishes annually a classification of the best faculties and state educational centres where study the 50 degrees of Degree more sued by the students. In the edition 2014-2015 of this ranquin by degrees, the UPC positions in the first place in five of the classifications, one more than in the previous edition and two more than two years ago...
[+]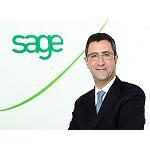 A year more, Sage, world-wide referent in solutions and services of management for consultancies and professional dispatches, and average and small companies, sets up his roadshow on Fiscal Novelties. In this edition 2014, Sage was in Barcelona, the 29 April, with the end to inform to the professional dispatches on the last changes in matter of Income, as well as anticipate the next novelties that will influence in his activity...
[+]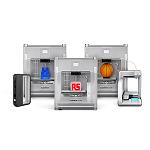 RS Components has incorporated to his offer of products a series of printers and technologies of impressesion 3D, situating to the company between the distributors leaders to world-wide level in the offer of products of impressesion in 3D. The novelties that incorporates 3D Systems, provider of solutions of impressesion 3D, include printers 3D and materials of impressesion designed for professional use, educational and personal...
[+]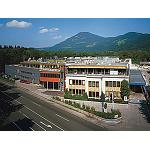 The growth and expansion of a company supposes important challenges for the equipment of technical assistance in the companies of the technological field. To measure that the number of employees grows, also increase the incidences and the needs of assistance...
[+]