Marga Villanova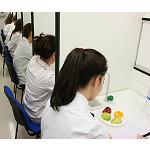 El pasado 8 de julio arrancó en AITIIP Centro Tecnológico el proyecto FreshBox, un proyecto para el desarrollo de un innovador contenedor inteligente para el transporte de frutas y verduras que permitirá alargar la vida útil y calidad de las mismas...
[+]
Dubbi Rever (Servicio de Extensión Agraria de Israel) y Yossi Sofer (Haifa Group)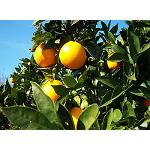 El experimento se llevó a cabo en el Kibbutz Naan entre los años 2008-2013 con el objetivo de examinar los diferentes programas de fertilización para la variedad OR (fácil de pelar). La comparación se realizó entre fertirrigación con fertilizantes hidrosolubles conteniendo cloruro y fertilizantes cuya fuente de potasio era nitrato potásico (Poly-Feed, y fertilización con fertilizantes de liberación controlada (Multicote Agri)...
[+]
David Pozo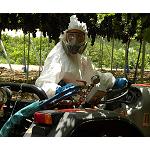 Aepla y la Consejería de Agricultura y Agua de la Región de Murcia caminan de la mano desde el pasado 2012 para conseguir que el agricultor de la rica huerta murciana aplique en sus terrenos las prácticas responsables en el tratamiento de los fitosanitarios...
[+]
M. Gallardo, R.B. Thompson y F.M. Padilla (Departamento de Agronomía de la Universidad de Almería)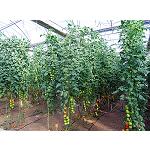 En el sistema de cultivo intensivo bajo invernadero del SE español, declarado como zona vulnerable a la contaminación por nitratos, existen requerimientos legislativos para reducir la contaminación por NO3-, asociada principalmente a la intensidad del sistema y al manejo del N basado en recetas estándar y escasa planificación o monitorización (Thompson et al., 2007)...
[+]
Redacción Interempresas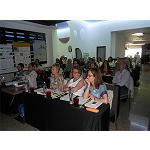 El grupo de trabajo de Fertilización de la Sociedad Española de Ciencias Hortícolas (SECH) organiza periódicamente unas Jornadas de transferencia de resultados obtenidos en investigación, y de divulgación científica. La última reunión se celebró en Granada durante los días 7 y 8 de mayo, donde tuvieron lugar las V Jornadas del Grupo de Fertilización, cuyo tema principal fue la 'Fertilización y Sostenibilidad Ambiental'...
[+]
J. García; M. Martín; E. Camacho; J.A. Rodríguez; y P. Montesinos (Dep. de Agronomía, Área de Ingeniería Hidráulica. Universidad de Córdoba)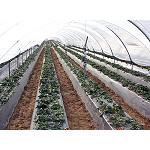 España es el principal productor de fresa (Fragaria x ananassa) fresca de Europa, con una producción cercana a las 300.000 t/año. Esta producción se concentra en la provincia de Huelva, destinándose el 95% de la misma a mercados internacionales que requieren cada vez más que la producción se realice con un mínimo impacto ambiental.
[+]
Sephu
With the end to check the efficiency of the product SilyCal-Flow (WP), to base of Earth of Diatomeas, special for agricultural use like ecological insecticide, Pascual Garrigues Talens, customer of Sephu, loaned to realizar the timely essays with said product in his finca of naranjos, situated in the place of Carcaixent (Valencia), attacked by an intense plague of snails, because of the presence of fincas colindantes no cultured...
[+]
Francisco Espinosa, Puig Dwells, Jordi Espuny and Javi Nácher, of the Department R&D of Seipasa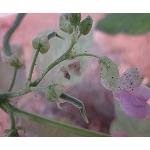 The use and application of products of natural origin with insecticide properties represents an attractor trucks and efficient alternative for the control of plagues...
[+]
G. García-Mateos and S. Jaén Clods (Dep. Of IT and Systems. Faculty of IT. University of Murcia) D. Escarabajal-Henarejos And J.M. Molina-Martínez (Group of Inv. In Engineering Agromótica and of the Mar. Polytechnical University of Cartagena) J.L. Hernández-Hernández (Academic Unit of Engineering. Autonomous university of Guerrero, Mexico)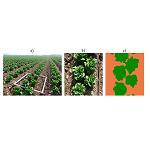 The processing of images and the artificial vision result increasingly useful and necessary in diverse applications agromóticas of management of crops and processes agroalimentarios. The images offer information very valuable on the state of growth of the plants, the illnesses carenciales, the maduration of the frutales, the apparition of plagues and bad grasses, etc...
[+]
Editorial Interempresas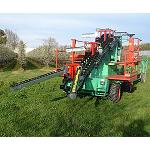 Argiles, following with his innovative spirit and of superación that characterises him, and with the idea to help to improve his surroundings, seeing that it was missing something in the recolección of fruit, because of the new varieties and the requirements of the market, began in February of 2010 to work in a project to transport the fruit individually by means of cazoletas...
[+]
Redacción Interempresas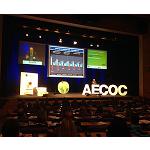 Más de 300 profesionales del sector hortofrutícola español se dieron cita los días 17 y 18 de junio en el Congreso Aecoc de Frutas y Hortalizas, celebrado en Valencia, para analizar, durante dos jornadas, el mercado y los retos para crecer en el sector...
[+]
F. Molina (Gat Fertilíquidos) D. Lozano, N. Ruiz y P. Gavilán (Ifapa, Centro Alameda del Obispo)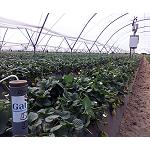 Este trabajo presenta los resultados de un ensayo de la fertirrigación en un cultivo de fresa, para relacionar la eficiencia del abonado con la eficiencia del agua de riego, determinar si volúmenes de riego y aplicación de abonos menores a los habitualmente utilizados en la zona afectan a su absorción, y conocer las tendencias de concentración de nutrientes en hoja a lo largo de la campaña de un cultivo de fresa de la variedad Antilla...
[+]
Comité de Expertos ICIL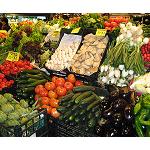 ¿Cómo deberíamos posicionar al responsable de almacén de una empresa de frutas, verduras y hortalizas? Vamos a desvelar qué implicaciones tiene el responsable de almacén y como debería interactuar el stock dentro de la compañía para la creación de valor.
[+]
Elías López Alba, Juan Antonio Almazán Lázaro y Francisco A. Díaz Garrido(Dep. de Ingeniería Mecánica y Minera de la Universidad de Jaén)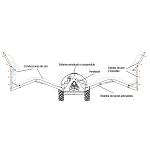 Como es conocido por el sector agrícola, la tecnología actual para aplicación de productos fitosanitarios queda a veces muy lejos de lo que podría calificarse de eficiente y sostenible con el medio ambiente...
[+]
Dicyt/David Pozo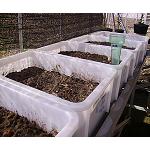 El bajo contenido en materia orgánica de algunos suelos obliga a los agricultores a utilizar residuos orgánicos para aumentar su fertilidad y lograr mejores cosechas. De forma simultánea, necesitan aplicar pesticidas para combatir los insectos, los hongos o las malas hierbas...
[+]
Juan Manuel Pérez Rodríguez; Mª of the Henar Prieto Losada; Juan Vines Cintero; and Encarnación Lara Carrasco(Centre of Scientific and Technological Investigations of Extremadura - CICYTEX)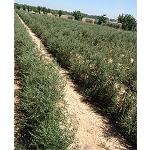 In the last decades has purchased an increasing interest a new system of crop of the olivo, designated in fence, based in the high density of plantation. The fast entrance in production and the possibility to mechanise entirely the crop has done that it have extended of form very fast in the countries with surfaces olivareras...
[+]
David Pozo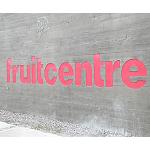 Have left to happen some months after his inauguration, the past month of September, to visit the new IRTA-Fruitcentre. This modern space has unified in the Parc Científic i Tecnològic Agroalimentari of Lleida the investigation carried out by the IRTA in all the chain of value of the fruit...
[+]
J. Suardíaz Wall, P.J. Navarro Lorente, P. Alcover Garau And C. Fernández Andrés (Polytechnical University of Cartagena. ETSII Industrial)B.M. To the-Hadithi (University Alfonso X the Wise person)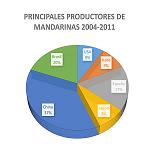 The tasks of visual inspection in the field of the sector hortofrutícola present an additional complexity in front of the realizar in other sectors, since the form of his products presents a natural variability that any system of visual inspection automated has to take into account to carry out his task successfully...
[+]
Antonio Ruiz Channels, José Miguel Molina Martínez and Manuel Ferrández-Villena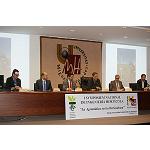 Of the 20 to 22 February took place in Orihuela (Alicante) the I Symposium National of Horticultural Engineering. Almost a hundred of assistants could know at first hand the last novelties of the agromótica applied to the horticultural world, in a meeting headed to all the agents involved in the technological advances of the sector agroalimentario. We present here the conclusions of said Symposium, divided in each one of his areas of work...
[+]
CSIC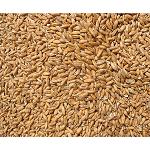 A study developed by researchers of the Upper Council of Scientific Investigations (CSIC) has opened a new road to increase the longevity of the seeds of the plants by means of genetic engineering. His results have been published in the magazine Plant Physiology...
[+]