This news article was originally written in Spanish. It has been automatically translated for your convenience. Reasonable efforts have been made to provide an accurate translation, however, no automated translation is perfect nor is it intended to replace a human translator. The original article in Spanish can be viewed at
Faeca Huelva planifica el año entero con sus organizaciones hortofrutícolas
Faeca Huelva planned the whole year with its horticultural organizations
on January 19, 2011
The Andalusian Federation of agricultural cooperatives companies of Huelva (Faeca-Huelva) met this week in the provincial capital in a fortnight of its 'organizations of producers of fruit and vegetables' technicians (OPFHs) to plan the work during the next year. In this regard, the meeting served to deal with the justification of the operational programmes for 2010, as well as the more complex issues of 2011.
In the course of the meeting, the process of request and justification of the operational programmes, a task that is often very difficult for managers and technical managers, within the OPFHs, due to the strict criteria governing the transfer of information to the Agency of the Department of agriculture has reviewed.
Also, such justifications tend to be object, subsequently, of multiple documentary and face-to-face, controls in the own organizations of producers and farms of the partners, in order to verify the correlation of costs and investments presented.
On the other hand, in the meeting of managers and specialists of the operational programmes in cooperatives and agricultural societies of transformation of the sector, they were announced the topics dealt with in the last sectoral meeting held in the Department of agriculture. In it, was presented the new team of the Directorate-General for agricultural funds, led by conception Cobos and Raúl Cortés.
In addition, the regional administration reported changes and developments in the justification of programmes 2011, through new models and requirements enabled for it.
Finally, the onubenses OPFHs have analyzed policy changes in who works at the moment and that will be published throughout the year. In this sense, FAECA-Huelva underlines that it will continue to work in the field so that the foreseeable changes affect as little as possible to its partners and help them in their adaptation.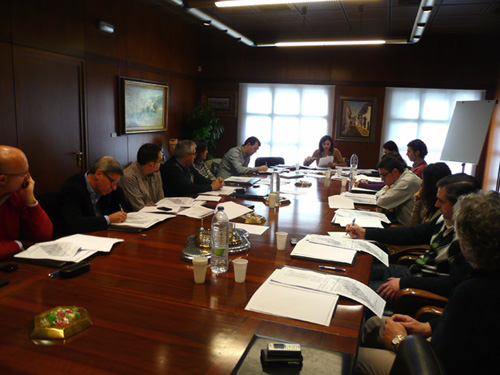 Faeca-Huelva already wants to have well organized its year 2011.