Seeds Fitó, leader in varieties of high quality with Cautor, Indalico and Malerva melon
December 13, 2010
Seeds Fitó
, Spanish multinational company with more than 130 years of experience and market leader in the Mediterranean by its commitment to r & d and its continuous advice to farmers, is well known in the Mediterranean area for the high quality and performance of their varieties of melonboth in the skin of Toad segment as Gaul or yellow melon. The work carried out in field during years, always together with the producers in each area for a varietal improvement continuing, as well as collaboration with distributors and supermarkets to get to know the tastes of consumers, have borne fruit in varieties such as Cautorleader in the segment of melon galia long life. Cautor responds both to the demands of farmers, with a high productivity and disease resistance, as those of distributors and supermarkets, to have a uniform range of melon with the same type and a high durability andFinally, to the demands of consumers who want a fruit of sweet taste, with good texture and to maintain constant quality.
Cautor is a Gaul long life of green cerne for early sowings, which presents a vigorous and rustic, plant of very balanced dark leaf in female flowering and a round fruit of deed uniform and that is not despezona. The flesh is intense, very sweet and with a very small internal cavity green. This variety should be transplanted from mid-January to early March and is resistant to fungus as Fusarium oxysporum f.sp. melonis, Golovinomyces cichoracearum and Podosphaeria xanthii.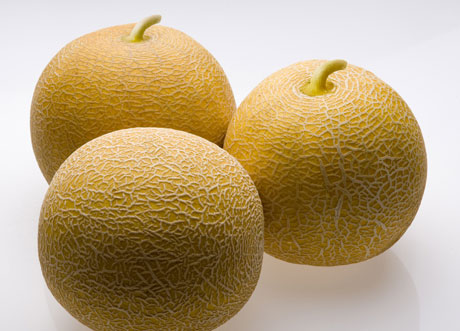 Cautor melon, leader in the segment of melon galia long life.
Varieties for export
In yellow melon seeds Fitó has very demanded Indalico and Malerva varieties. Indáico is a melon with high maturity and concentration of fruit, ideal for the cultivation in Almeria, vigorous plant, small leaf and short internodes. It supports well yellows and is tolerant to oidium. The fruit is a smooth skin, oval-shaped and yellow gold, and the flesh is very sweet, crunchy and green (12th brix). In addition, has a good conservation of meat once collected and offers a concentrated and high production to maintain an ideal size for export. His transplantation season is from mid-January to late February.
Furthermore, Malerva is an early yellow melon in late sowing, with an intermediate force plant, with great ease to show female flowering and therefore to coagulate, being its setting very early and concentrate. The fruit is oval in shape, smooth skin and yellow gold. The meat is green, crispy and very sugary, with an average ideal caliber for export. It is recommended the transplant from beginning of March until the end of campaign. Good resistant to Podosphaeria xanthii.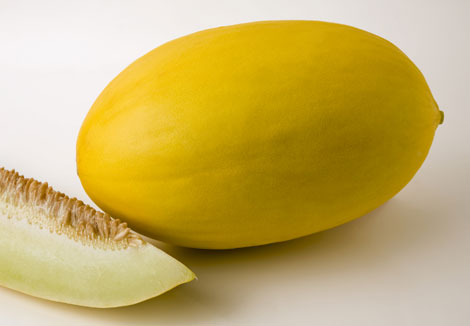 Indalico and Malerva are highly valued for export.