This news article was originally written in Spanish. It has been automatically translated for your convenience. Reasonable efforts have been made to provide an accurate translation, however, no automated translation is perfect nor is it intended to replace a human translator. The original article in Spanish can be viewed at
Julio Iglesias y Aristóteles
Julio Iglesias and Aristotle
Albert Esteves, editor of Interempresas
01/10/2009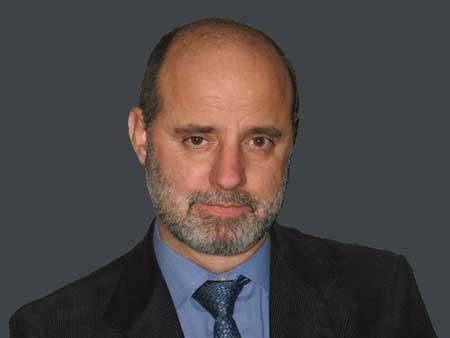 October 1, 2009
Life remains the same, Julio Iglesias, he maintained at the end of the 1960s. And well, it seems that the time is giving the reason. Life remains the same, and nothing portends that this is about to change in the near future.
I am not referring to the effects of the crisis which, like the flu, there will be passed between us with great turbulence media, leaving - that yes – some died on the way. But little else. She is already beginning to glimpse clear signs of recovery, which will be most obvious in the coming months. And in a short time most companies will improve their sales and profits, the stock market will continue to rise, some unemployed people find work and we will come back again as if here not nothing had happened. Banks and large companies will keep paying premiums astronomical your managers as if it were of elite footballers, the speculative economy will return to dominate on the productive, trade unions continue to block any reform in the labour market, not to stop growing the number of staff and a high percentage of people will continue living subsidy or the subsidy. Same as before the crisis. Equal. And I am afraid that the pillars of our economy will continue to be them always: tourism and, in the long run, again, the construction. And the flow of new immigrants who, even in the deeper the recession, has steadily increased.
What will be served, therefore, the crisis? What consequences will have had so many meetings of statesmen that were going to build the foundations of the new capitalism? What has been so many predictions of prestigious economists and accredited international organizations in which stated that nothing would already be as before, that new controls and regulations would prevent financial excesses, punish reckless speculation and reckless in risk-taking?
It said that this was a crisis of values. And it is true. Myself in a previous article (the emergence of the old values) expressing my hope of a return to the pillars on which the business growth in the past was rooted. The value of the effort, the responsibility for risk-taking, the revaluation of the long term, the recognition of the experience, among many others. But, despite the hardness of the punishment, nothing portends that we have learned the lesson. I suspect that things will remain little more or less as before, that we will fall into the same excesses and that we will continue to starve bubbles that counteracted us hands from time to time. It will be not the revelation that many would foreshadow. But it will be of very little.
Said Aristotle, some twenty-five centuries ago, that the corruption of one thing necessarily correspond to the generation of another. But, as seen in this crisis, the great Greek philosopher was right. Julio Iglesias, with his eternal Tan and his hand on the heart, was that much more enlightened. Life remains the same.