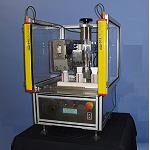 Rovebloc presents in Empack Madrid 2012 his new model of cerradora semi-automatic Rovetub Plus by ultrasounds for tubes of cosmetic, with which achieves a perfect finishing of the tubes, with or without encoded of batch and caducity.Treats of a machine semi-automatic, that works by ultrasounds with blade of cutting...
[+]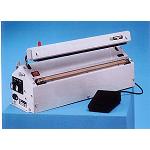 Rovebloc presents in Easyfairs Empack 2011 (stand D9), fair that celebrates in Ifema the 26 and 27 October, his model of soldadora magnetic, with resistance of 5 millimetres/millimeters or with the option of double welding, to give a greater guarantee of sealed to the stock exchanges. This model has a guarantee of 3 years and, beside the varied available accessories, allows to the customer design a place of optimum work...
[+]
AEM-ANONIMA OF ELECTRONICS AND MACHINERY, S.A.
Rotary welding machine high frequency machine.; Pneumatic press 10 or 15 kW. equipped with rotating plate of 4 or 6 positions, for applications of blister, hospital products, etc.; Side trays, with automatic drive and memory machine.; Welding machine high frequency, for universal welding processes.
AGF INSTRUMENTS, S.A...
[+]
Editorial Interempresas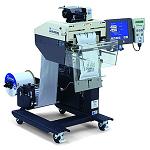 Until half dozen of technical novelties. In the stand 219 of the pavilion 3, Rovebloc exposes the newest in soldadoras of stock exchanges and sacks, envasadoras to the empty, retractiladoras and envasadoras automatic. These days, besides, can have a thorough knowledge innovations like the new embolsadora Autobac AB255 Onestep, that allows to print directly on the stock exchange at the same time that it enters product in the same...
[+]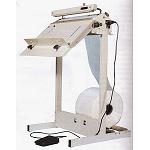 Rovebloc, company dedicated to the manufacture and sale of bags and baggers sealers, takes part in Easyfairs Packaging & Labelling Innovations 2011 (stand B-18) with its new line of semiautomatic welding Audion Magneta, to perform work with widths of 300. 420, 620, 820 and 1,020 mm. These teams, electric pedal, have a timer of welding and cooling, which guarantees a consistent quality in the process of sealing...
[+]
Again Equiplast, Expoquimia and Eurosurfas, the great event for the entire sector of chemistry and, without doubt, the three-year appointment in the plastics sector was held from 9 to 13 November. In a general economic time of bonanza, some exhibitors expected a greater influx of visitors that received one of the days...
[+]