This news article was originally written in Spanish. It has been automatically translated for your convenience. Reasonable efforts have been made to provide an accurate translation, however, no automated translation is perfect nor is it intended to replace a human translator. The original article in Spanish can be viewed at
Abus Ibérica se traslada a unas nuevas instalaciones
Abus Iberian moves to some new installations
3 February 2012
To finals of this February of 2012,
Abus Iberian
moves to an industrial ship, with a plant of warehouse of 2.000 square metres and some offices of 800. The transfer is due to the needs to adapt his warehouses to the new demand.
Abus Iberian, that began his business adventure in a small venue in Sopelana (Vizcaya) to finals of 1997, already had to move to a bigger pavilion in the neighbouring place of Urduliz because of his fast growth in sales in few years.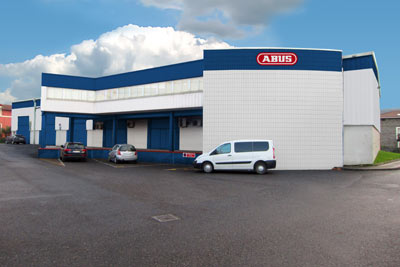 Although they are time of commercial crisis, Abus is beating it thanks to the big power of adaptation that has to the changes of market to cover the new needs that go originating, as it is the fact to have greater capacity of estocaje.