Plabell cuadriplica the surface of its central facilities in Alcarras (Lleida)
February 19, 2009
In order to expand the capacity of service to its customers,
Plabell commercial
has expanded its facilities in Alcarras (Lleida) surface. The new facilities of the company, specialized in manufacturing solutions of tall' through a wide and select range of stairs, quadrupled its anterior surface. 4,000 Square metres, the new units give Plabell of greater space for offices and storage, increasing their chances of stock.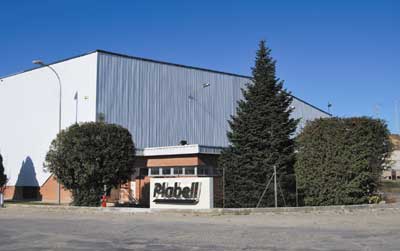 Plabell facilities in Alcarras (Lleida).