This news article was originally written in Spanish. It has been automatically translated for your convenience. Reasonable efforts have been made to provide an accurate translation, however, no automated translation is perfect nor is it intended to replace a human translator. The original article in Spanish can be viewed at
¡Sensación de buen balance!
Sense of balance!
Ángel Hernández, responsible for sectoral Metal/wood/hardware
13/02/2009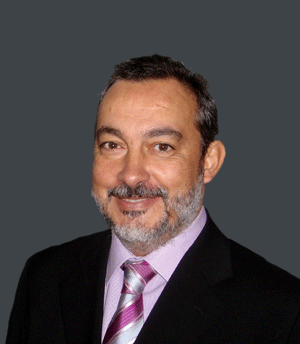 Congratulations, congratulations! screamed jubilant an exhibitor the last day of Ferroforma, some years ago, while the glass of cava he clashed with his stand. Asked about the reason for his happiness, approached and told me to ear: "the results will see them then but, at fairs, the last day should always be sense of balance".
The toast with the sparkling and the hype you not ensured better results at the fair to my Exhibitor friend but it served to ensure that, in the following days, more than one comment on: "because you think that he did well the fair is to foo"... and you know what well done advertising helps sell and the in mouth it is priceless.
In the end, more than one had just buying because "if at the fair it has succeeded so well as they say it will be because you have better product than the others".
It seems that this strategy to create a positive synergy environment oneself is deprecated and some companies are now inclined to otherwise, i.e., create a negative synergy.
I say this because in my return to work with the sector hardware, after my early back in 1987, I found an unpleasant surprise in the expression: "we are not going because our competitors will not".
If my friend, the positive balance, hear this, put you the slippers to competition to make sentadita on the couch of his home, which already fix it so that you see by the fair!
Do they imagine a company saying "we do not sell this product because our competition sells nor"? Hard to believe, right?.
As well, "we are not going because our competitors will not" may not be a compelling reason to go to a Carnival as Ferroforma.
If someone has made a mistake in doing something will have to say it, but try to weaken a meeting point as it is Ferroforma for the hardware, the DIY sector and supply could harm the sector itself more than anyone.
Of course, that there are also who makes advertising because "it is my responsibility" or who rides his website because "the competition has its own".
Do something because makes it the competition continues to be a legitimate approach. Legitimate but defensive: "first to take decisions competition which then will already be us". The defence always depends on the attack, which is the same, leave the initiative to the competition and or has just been conditioned by it, at least in such an important part of the company such as contact with the marketeither through the media or through a meeting point as it is the leading fair of the sector in our country.
Crises are enters gradually exposing himself to a fine rain of reality and flows of pessimism and leaving them with a real improvement in the situation and a generous contagious optimism syrup dose.
I still believe that Ferroforma is a good starting point to give sense of balance and to launch sectoral air, at least a glimpse of the contagious optimism. Interempresas will be there to try to breathe as possible.
Pessimistic refrain.