This news article was originally written in Spanish. It has been automatically translated for your convenience. Reasonable efforts have been made to provide an accurate translation, however, no automated translation is perfect nor is it intended to replace a human translator. The original article in Spanish can be viewed at
Abiertas las inscripciones del Congreso de Finat y del Concurso de Etiquetas 2012
Opened the registrations of the Congress of Finat and of the Contest of Labels 2012
28 February 2012
'Etiquetaje Sustainable: it Take advantage of the opportunity' is the lemma of the next congress of the international federation of manufacturers of labels autoadhesivas and products related, Finat. The association has published the provisional program of the congress, that will celebrate of the 6 to 9 June in Athens (Greece), as well as the bases of his contest international of labels.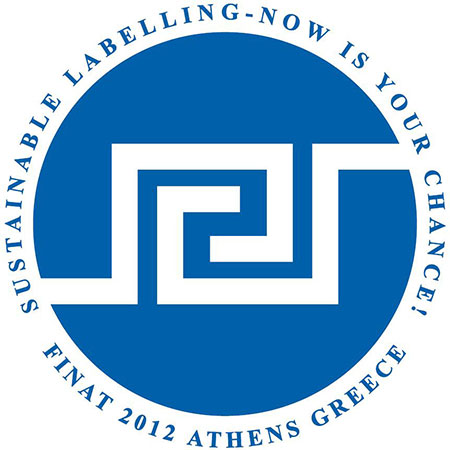 Georgios Karanikas, of the Vakalo Art & Design College, has won the contest of the logo of the Congress Finat 2012.
"The companies every time are more concienciadas that they can not obtain profits in the short term without assuming his responsibility to the environingingment, the community in which they develop his activity and the people to those who give work", explains Kurt Walker, president of Finat. On the other hand, the projects for the thirtieth second international contest of labels can presentarhasta on 9 March. They will reward the best labels in the fields of consumption/marketing and quality of impressesion and manipulation. The prizes will concede during the congress of Finat in Athens.
This year, the contest separates the labels of wines of the general categories, independently of the method of impressesion employed. This wants to say that now there are three categories of drink and one of food.