The European Digital Press Association Awards Canon for its large format and production monochrome printing
July 22, 2009
Canon
Europe has been twice awarded by the European Digital Press (EDP) Association in the awards ceremony which took place on March 26 in the Italian city of Milan. Canon large format printers Omino 6000S/8000S/9000S were the award for the best product in the category 'Photo printer', while to the digital press of Canon imagePress 1135 highlighted in the category of 'Production Monocroma'.
The EDP awards were created in 2008 to recognize and reward the technical innovation in the sector, distinguishing those products that improve the speed, quality, usability, functionality, cost and environmental impact of the use of digital production for the end user devices.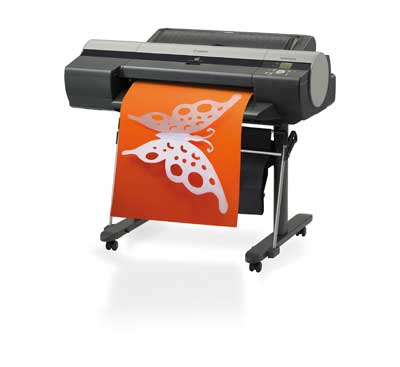 Canon iPF6000S (24 ").
Canon large format printers iPF6000S (24 "), iPF8000S (44") and iPF9000S (60 ") using the system of 8 color Lucia ink have won the EDP award in the category of 'Photo printer'. The Omino of Canon range provides an impression of high quality and speed at minimal cost with a new way to print economic, which reduces the consumption of ink between 10 and 20%.
At the same time, Canon garnered a second award with monochrome production digital press imagePress 1135, capable of producing 8,100 impressions per hour.
Related Companies or Entities