This news article was originally written in Spanish. It has been automatically translated for your convenience. Reasonable efforts have been made to provide an accurate translation, however, no automated translation is perfect nor is it intended to replace a human translator. The original article in Spanish can be viewed at
Nortene defiende el medio ambiente con sus productos 'ecológicos'
Nortene Defends the environingingment with his ecological 'products'
26 April 2012
Nortene
has completed his catalogue with an important number of ecological products, since the philosophy of the company bases in a worry by the defence and the care of the environingingment. Like this, Nortene will allow to convert his garden in a friendlier place pleasant and sustainable.
The company includes in his range products eat: the synthetic lawn more natural of the market; ecological alternatives to traditional articles like the sails antimosquitos aromatic with citronela; recuperadores of water and, besides, a wide line of products for outside in wood of pine and in tropical wood of origin amazónico (fences, planters, pergolas, losetas, etc). All the wooden articles come from of forestrys certified FSC.
The certification is a process of evaluation to the that subjects of voluntary form a Unit of Forestry Management, the transformative company and the distributor or importing, in this case Nortene. Said evaluation is realised by a third independent part (certifier entity). This process culminates with a certificate FSC, that guarantees to the consumer that the forestry products proceed of mountains taken advantage of of rational form, of agreement to the principles and criteria of the FSC, which define the minimum levels of good management for the forestrys of all the world.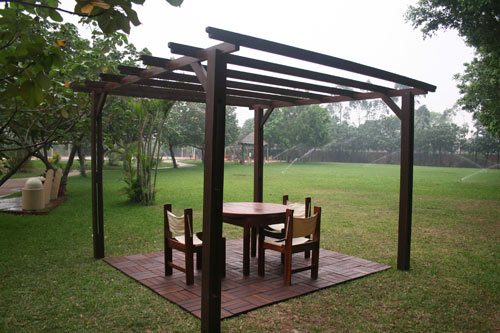 In this sense, so much the tropical wood of origin amazónico like the wood of pine have the certification FSC that guarantees the chain of custody, that is to say, evaluates the line of forestry production, from the tree until the final product, happening also by the distribution, to verify that the wood used proceeds of a very managed forestry. Finally, to reinforce the presence of these ecological articles, the packagings of all the references of the catalogue will be manufactured, progressively, without PVC.