This news article was originally written in Spanish. It has been automatically translated for your convenience. Reasonable efforts have been made to provide an accurate translation, however, no automated translation is perfect nor is it intended to replace a human translator. The original article in Spanish can be viewed at
Picursa presenta en Galiforest la trituradora forestal Power-6
Picursa Presents in Galiforestry the forestry crusher Power-6
30 May 2012
Crushers Picursa
presents with reason of Galiforestry the forestry crusher Power-6, a robust machine especially designed for the trituración of tocones and forestry works (cleaning of forestry, construction of cortafuegos or forestry ways, conservation of zones under electrical lines, etc.). It treats of a machine with rotor of 725 mm of diameter, robust construction with six rows of oscillating hammers of tip of hard metal, able of triturar firewood of until 50 cm of diameter with minimum absorption of power. With a width of work of 2.100-2.400 mm and a weight between 3.860-4.410 kg, is ideal for conditions of extreme work, manages with skill in any terrain, adapting the group automatically to the taking of strength of the tractor so that the transmission work always in horizontal position.
The machine explains besides with big quantity of accessories, such like hydraulics gate, bars of adaptation, bars spreaders or third hydraulics point amongst other.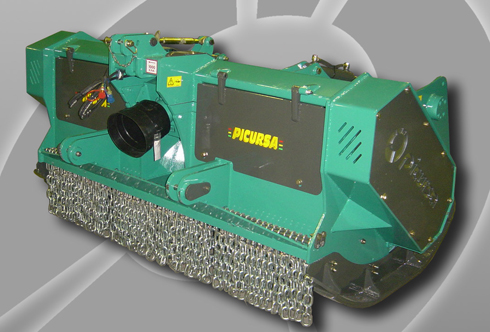 Related Companies or Entities
Trituradoras Picursa, S.L.