This news article was originally written in Spanish. It has been automatically translated for your convenience. Reasonable efforts have been made to provide an accurate translation, however, no automated translation is perfect nor is it intended to replace a human translator. The original article in Spanish can be viewed at
AFCOfish, el embalaje sostenible para pescado fresco
With the stamp of guarantee of quality of AFCO
AFCOfish, the sustainable packaging for cool fish
To finals of July went in in force the Law of Waste and Floors Contaminated, that transpone to the Spanish legislation the Directive Mark of European Waste. The new legislative text defines sustainable packaging like that that is manufactured with a prime matter that fulfils with three requirements: be renewable, recyclable and biodegradable. To require it still more, enumerate the materials considered sustainable: the paper, the cardboard ondulado, the compact cardboard and the wood.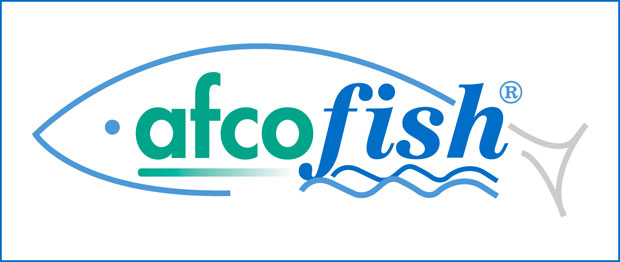 AFCO, the Spanish Association of Manufacturers of Containers and Packagings of Cardboard Ondulado, has developed AFCOfish, a sustainable container that uses for the transport of cool fish from the lonja until the centres of distribution of the big surfaces, markets and other points of sale.
AFCOfish Is a box of cardboard ondulado that allows the transport of cool fish in surroundings refrigerados. It treats of an integral system of packaging that optimises the logistical circuit and respects the environment in all the phases of his cycle of life. When being of an alone use, the box guarantees the hygiene and the alimentary security. Besides it can print, making possible the perfect identification and trazabilidad of the product and favouring the image of mark.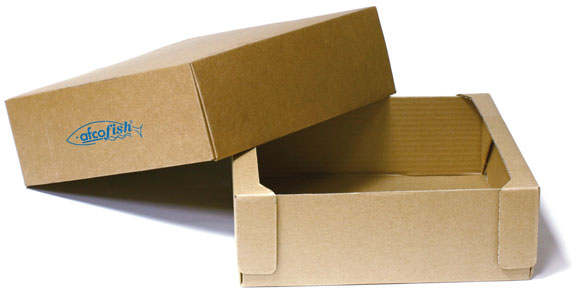 Box AFCOfish, optimum for for the transport of cool fish from the lonja until the centres of distribution, markets and other points of sale.
The boxes AFCOfish are done of paper, a natural product, renewable, recyclable and quickly biodegradable. This paper proceeds of forest crops, plantations managed of sustainable way, that are sumideros of CO
2
and, therefore, brake the climatic change. The industry papelera uses clean productive processes, efficient and responsible and the cycle of life of the box closes with the recovery and the recycling. Around the 90 % of the fibre that goes in in each circuit of production proceeds of this work of recycling.
On the other hand, the box AFCOfish reduces costs and broadcasts during the phase of transport. If it is empty, because it transports in irons, and if it is full of product, because it is designed to measure to optimise the space in trucks and warehouses. This supposes less fuel, less traffic and less pollution. The box also produces lower costs once used, since when being of an alone use, deposits in a container of paper instead of higienizarse, avoiding all the expenses of chemists, water and energy that this supposes.
AFCOfish Fulfils like this the present and next requests of the Spanish and European rule, and the demand of some consumers increasingly concienciados with the sustainability. Of this way, the cardboard ondulado turns into the sustainable alternative in front of the poliexpán and constitutes a true environmental revolution in the field of the containers for cool fish.
Related Companies or Entities
Asociación Española de Fabricantes de Envases y Embalajes de Cartón Ondulado