This news article was originally written in Spanish. It has been automatically translated for your convenience. Reasonable efforts have been made to provide an accurate translation, however, no automated translation is perfect nor is it intended to replace a human translator. The original article in Spanish can be viewed at
El próximo 10 de febrero se celebrará la Jornada 'Salmonella al día'
On 10 February will be held the day 'Salmonella a day'
The next 10 February, the pharmaceutical company 'Merial Laboratories' will celebrate the Day 'Salmonella to the day' in the Veterinary Faculty of Madrid. This will be the event of closure of an initiative that has developed during the last 15 months and that has had the participation of four groups of work between which stand out Inprovo, the Valencian Institute of Agricultural Investigations, the Centre/Center Visavet and the department of Avicultura of 'Merial Laboratories', precisely.
In collaboration of a nourished group of experts, members of the referred institutions, elaborated and distributed the different chapters that analysed/analyzed all the actuality related with the Salmonella from different points of view of the sector.
The day 'Salmonella to the Day' will develop in the Faculty of Veterinary (UCM) of the Spanish capital and will have the presence of Miguel Ángel Martín and Gema López of the General Sub-directorate of the Primary Production (MARM). Besides, the four groups of work will be represented by Magdalena Gibert, director of Product of Avicultura Merial Laboratories; Stéphane Lemière, technical director of World-wide Avicultura Merial Animal Health; Lucas Domínguez Rodríguez, director of the Centre/Center Visavet; María of the Sea Fernández Poza, director of Inprovo, and Javier Torrubia, technical director of Avicultura 'Merial Laboratories'.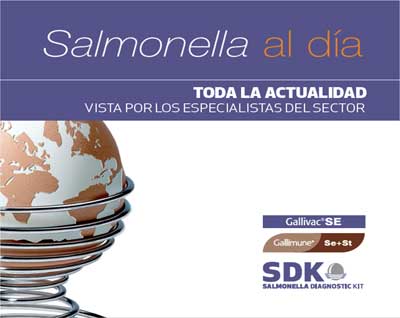 Global experts will discuss the status of the Salmonella at present.
Related Companies or Entities
Merial Laboratorios, S.A. (div. ganadería)