This news article was originally written in Spanish. It has been automatically translated for your convenience. Reasonable efforts have been made to provide an accurate translation, however, no automated translation is perfect nor is it intended to replace a human translator. The original article in Spanish can be viewed at
Nuevo ecógrafo digital, cinco veces más ligero, que hace diagnósticos in situ
Exago addresses veterinary equine to gynecological diagnoses, reproduction as well as tendon and muscle-skeletal examinations
New scanner digital, five times more light, which makes diagnoses in situ
May 19, 2010
Equipped with the latest technologies for use in the medical sector, Exago allowing diagnosis in situ or in the own clinic. In short, this digital and portable scanner, from the French manufacturer ECM, weighs just 3,250 grams, interchangeable battery included. It is a useful tool for the veterinary industry, specializing in equine and pets.
Drafting Interempresas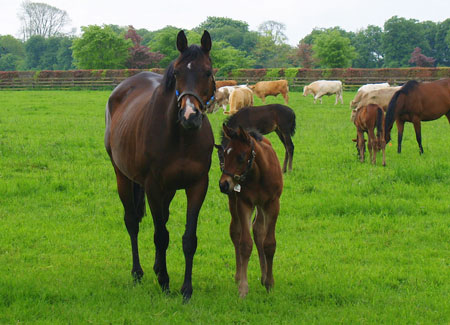 The ultrasonically Exago of ECM manufacturer, streamlines the diagnosis of equine and pets. Photo: Brian Lary.
Between 4 and 5 times lighter than a traditional ultrasonically. Thus is presented Exago, manufactured by the French ECM specializing in Ultrasound for more than 25 years. A digital device, designed for veterinarians who work with horses and pets, with recent medical advances for diagnoses in any place. With a weight of 3,250 grams, including interchangeable battery, ultrasonically Exago is characterized by its small size, lightness and operational autonomy (4.30 hours). In addition, this team has 8.4 "screen and image of high resolution make it possible to carry out reliable diagnoses, as well as record ultrasound images and video clips directly in the memory of the device.
With a weight of 3,250 grams, Exago is characterized by its small size, lightness and operational autonomy. This device is between 4 and 5 times lighter than a traditional ultrasonically
A portable scanner with which they are downloaded and updated programs
For digital operation, Exago allows downloading and updating of programmes (software and hardware), so that it operates with an evolutionary system, according to needs of the user and possible applications. Since you have multiple connections, you can attach a bigger screen, a printer and/or a USB stick, for example. This team, developed and produced in Angoulême (France), is presented with a wide range of probes often (convex, microconvexa, linear) variable-oriented both reproduction and gynaecology, and the tendon and muscle-skeletal examinations.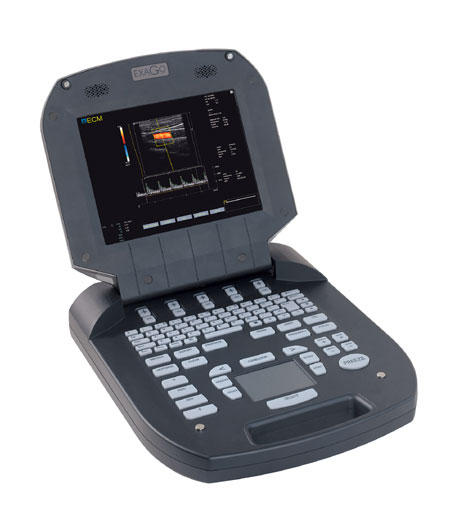 This digital device is easy to carry, lightweight and equipped with a range of 4.30 hours.
The new scanner is displayed in several contests
Throughout the year 2010, the Gallic producer will show its line of scanners in different rooms. As the Congress of associations of veterinary equine French (Avef) to be held in Bordeaux (France), from 7 to 9 October and on to the Fares, International Equine Exhibition to be held in Dubai (United Arab Emirates), from November 29 to December 1. Finally, these teams also will be presented at the Annual convention of American Association of Equine Practitioners (AAEP) to be held in Baltimore, Maryland (United States), from 4 to 8 December. In collaboration with their Canadian partner Noveko International, ECM produces and markets real-time scanners, designed for the medical and veterinary sector. Computers that meet the certifications ISO 9001 and 13485 s. To date, this manufacturer already developed devices for cattle, sheep and goats, mainly due to its network of distributors in over 55 countries.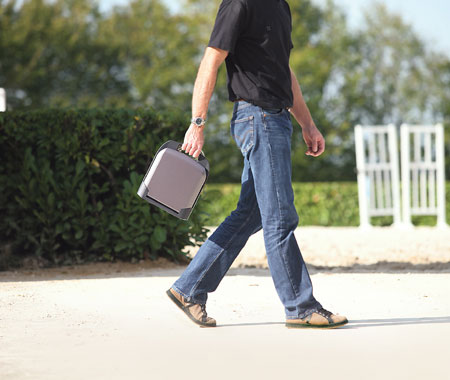 Ultrasonically Exago, along with other devices of the firm, will be released in international fairs.
Editorial Interempresas

A year more Catalonia has starred the gala of delivery of the Prizes Porc d'Or when situating again in command of the Autonomous Communities, with 24 statuettes in total and 16 farms rewarded...

[+]

Nerea Oñate Intxaurrondo

The European bison inhabited the Iberian Peninsula until the 12th century, when it disappeared by reasons intimately tied to the human being. Today, almost one thousand years afterwards, this species goes back to Catalan earths to turn into an indispensable factor in the renewal of the biomass of the zone...

[+]

Editorial Interempresas

The criadores of livestock of pure race have found in the genetic investigation a new market of exports...

[+]

Editorial Interempresas

A study elaborated by the Upper Council of Scientific Investigations and the University of Córdoba has developed a new strategy to obtain of natural form rich milk in sour grasos omega-3, nutrients associated with the decrease of the risk of cardiovascular illnesses...

[+]

Editorial Interempresas

The prestigious Prizes Porc d'Or deliver annually to the farms that more stand out by his productive results between the inscribed to the BDporc (Database of reference of the pork Spanish) of the Irta in the national field, that today day contains information of some 660 exploitations and 650.000 sows of all the country...

[+]