The company was involved in Expoáviga with Acerex and its flexible spiral for the transport of flour and grains
Codegaint shows a complete range of dishes, hoppers and drinking troughs for livestock facilities
Drafting Interempresas
09/05/2008
May 9, 2008
The Lleida company Codegaint showed in his stand of the last edition of Expoáviga a wide range of dishes, hoppers, dispensers and troughs for the livestock sector.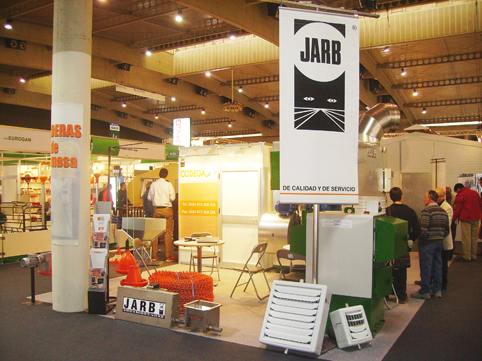 Codegaint stand in Expoáviga 2008.
The Codegaint company, with headquarters in the town of Anglesola (Lleida), showed a wide range of products of the firm Jarb for livestock facilities, such as drinkers age first mini, drinkers mini drums, large troughs, dishes of first age, hoppers with capacities of up to 120 kg. The stand of the company at the fair also featured models boxes of one and two outputs, transportation in spiral, swine dispensers 3 and 5 litres, piers spiral, as well as transport cable connections, loafer to 90 degrees and tractor units.
The company also sells heating systems for biomass for industrial farms, workshops and factories, and also for domestic uses.
Flexible spiral for the feeding of livestock
Acerex, company belonging to the same group as Codegaint, from his booth, located with the Lleida company, showed a flexible spiral made of tempered steel of high resistance, specially designed for the transportation of grain and meal. Devised for the feeding of livestock, it is available in standard rolls of 100 meters.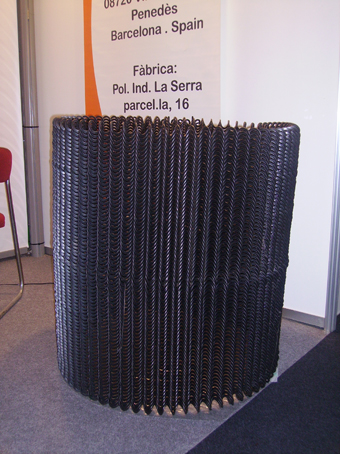 Flexible Acerex spiral.
Related Companies or Entities
ExpoÀviga - Fira de Barcelona