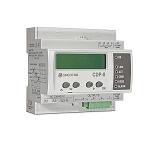 El constante incremento del precio de la energía provoca que cada vez más personas quieran instalar un sistema de autogeneración con energía solar fotovoltaica en su casa o empresa, para reducir la dependencia energética y reducir el coste actual de la energía consumida...
[+]
Matelec dispone una nueva herramienta para apoyar la exportación de las empresas participantes en su décimo séptima edición, organizada por Ifema y que se desarrollará los días 28 al 31 de octubre de 2014, en la Feria de Madrid...
[+]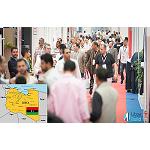 Libya Build es considerada la feria sectorial internacional más destacada del país dedicada al sector de la edificación y la construcción. Esta 10ª convocatoria, celebrada conjuntamente con la 6ª edición de EMEX 2014 (International Electrical and Mechanical Show), ha batido records de participación con 714 empresas exhibidoras y 29877 visitas registradas...
[+]
Schneider Electric, especialista global en gestión de la energía y en eficiencia energética, impulsa su oferta de servicios MP4, una solución de consultoría que evalúa el rendimiento de las instalaciones eléctricas en relación directa con el sistema productivo de las empresas, en colaboración de especialistas y consultores específicamente entrenados, mediante un software profesional exclusivo de Schneider Electric...
[+]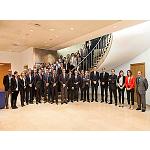 Más de 50 empresas participaron en la 8ª edición del Mercado Financiapyme celebrado en la Bolsa de Barcelona. Con más de 40 millones de euros obtenidos para las empresas presentadas, este canal de financiación de Pimec logra consolidarse como una de las mejores alternativas ante la restricción del crédito...
[+]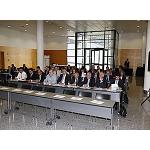 The past 21 May Adime celebrated his XVIII General Assembly in Ifema, situated in the Enclosure Ferial Juan Carlos I of Madrid...
[+]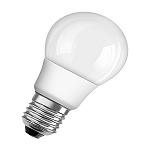 Osram continues with his politics of revertir the deslocalización of his production with the manufacture of the series Parathom in Europe, specifically in Italy and Germany. It treats of lamps LED with ampolla classical and casquillo of thread, like the incandescentes traditional, but that have a very low consumption and a half life of until 15.000 hours, in his basic version, and until 20.000 hours in the Advanced...
[+]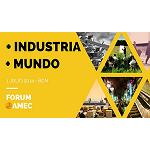 In the current surroundings the Industry goes back to have a leading paper and, in this new reality, has put more in evidence that the internationalisation is a fundamental aim. The companies that have bet and achieved win positions in the external markets, have seen reinforced his competitiveness...
[+]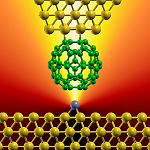 The nanoestructuras based in carbon offer properties nanomecánicas and nanoelectrónicas only in any one of his forms, such as nanotubos, plates of grafeno and nanocintas...
[+]
Researchers of the Upper Council of Scientific Investigations (CSIC) have participated in the design of a biosensor for the fast and selective detection of the bacterium Staphylococcus aureus...
[+]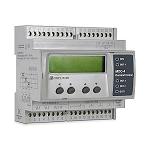 El constante incremento del precio de la energía eléctrica hace que uno de los principales objetivos, para todo tipo de consumidores, sea la aplicación de diferentes fórmulas para la reducción de la factura eléctrica. Para tener éxito en este ámbito, Circutor ha desarrollado el nuevo sistema de gestión de máxima demanda y control de potencia: nueva gama MDC (MDC 4 y MDC 20)...
[+]
El Salón Internacional de Soluciones para la Industria Eléctrica y Electrónica, que organiza IFEMA en la Feria de Madrid, proporcionará un espacio propio a los integradores de Telecomunicaciones, con el nuevo Área de Integradores...
[+]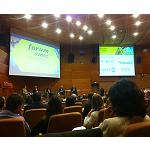 Esta mañana ha arrancado el 'Fórum amec de internacionalización industrial' en la sede del IESE en Barcelona (www.forumamec.com), jornada de la que el Grupo Nova Àgora / Interempresas es entidad colaboradora.
[+]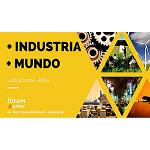 Grupo Nova Àgora / Interempresas será Entidad Colaboradora en el próximo 'Fórum amec de internacionalización industrial' que se celebrará el 1 de julio en la sede del IESE en Barcelona (www.forumamec.com)...
[+]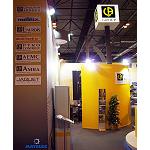 En su décima edición como expositor, Chauvin Arnoux Ibérica apuesta una vez más por el sector y anuncia su participación en la próxima edición de Matelec durante los días 28, 29, 30 y 31 de octubre...
[+]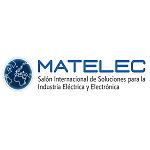 More than 350 companies participated in the first process of adjudication of space of the International Living room of Solutions for the Electrical and Electronic Industry, Matelec 2014, that took place the days 28 to 30 April in the Fair of Madrid...
[+]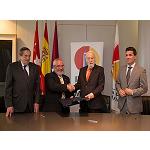 The National Federation of Installers of Telecommunications, Fenitel, together with the Madrilenian Association of Industrial Installers of Telecommunication, Amiitel, have renewed the agreement of collaboration with the International Living room of Solutions for the Electrical and Electronic Industry, Matelec 2014, that organises Ifema and whose next edition will celebrate of the 28 to 31 October 2014, in the Fair of Madrid...
[+]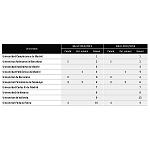 The newspaper The World publishes annually a classification of the best faculties and state educational centres where study the 50 degrees of Degree more sued by the students. In the edition 2014-2015 of this ranquin by degrees, the UPC positions in the first place in five of the classifications, one more than in the previous edition and two more than two years ago...
[+]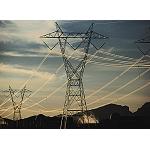 Usually, the electricity transports by means of alternating current, but is not the only way, and no always is the best. In some cases, employs the continuous current of high tension, the call HVDC (of the English term High Voltage Direct Current)...
[+]
Anfalum summons the first edition of the Prizes LEDsEE of design in efficient lighting, that turn into a recognition to the innovation, the energetic efficiency and the design in lighting. The contest rewards any product or project in which it stand out the architectural lighting, decorative, functional and vial of an external or inner space.
Have established three categories-areas:...
[+]