This news article was originally written in Spanish. It has been automatically translated for your convenience. Reasonable efforts have been made to provide an accurate translation, however, no automated translation is perfect nor is it intended to replace a human translator. The original article in Spanish can be viewed at
Tecnología punta en la cola del súper
Toshiba Tec and Motorola to promote the use of the concept of 'needy mobile purchase'
In the tail of the super high-tech
Drafting Interempresas
31/03/2011
on March 31, 2011
toshiba tec
and Motorola are working together to promote the use of the concept of 'needy mobile purchase' in the retail sector, chains of supermarkets and large specialised shops in Spain. Both companies point out that this formula allows you to increase customer satisfaction and develop new systems of loyalty and promotional strategies and cross-selling that will affect an increase in their sales.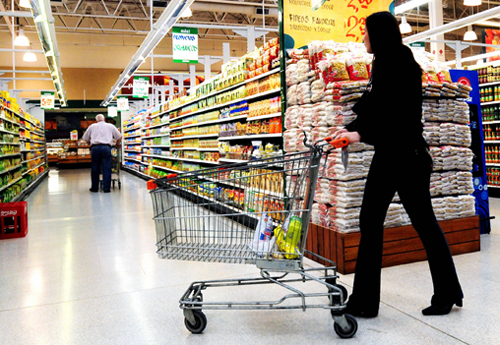 With the new concept of 'needy mobile purchase', the customer will by scanning each product that puts in the car and make your purchase without having to go through the traditional box. To do so, Toshiba offers a solution that includes software StoreMate Mobile Shopping Experience (MSE) of the Japanese company and the mobile devices for reading barcodes with the American Motorola color screen.
Personal purchase Assistant
The application of Toshiba Motorola team becomes a personal purchase Assistant. This scans the products, made the account in real time, offers suggestions for purchase, special offers and allows to get practically any promotional messages to buyers, in the process of purchase decision-making. At the end of buy the client, without waiting queues or empty your cart, pays in the box enabled for this system, completed the purchase process. This solution is applicable also to the removal of tails, in the corridor of box, at specific moments and through the intervention of store staff.
The convenience of the system, control in real time of the account, better information on promotions and access to special offers can rapidly increase the price environment of each purchase, as well as the customer loyalty, they argue the promoters of this initiative.
A success story
One of the most interesting experiences is the increase in the ticket purchase in the users of the system, the traditional system. For example, as in the case of success of this solution between Toshiba and Motorola, Holland Jumbo supermarkets, 40% of customers used this form of purchase, representing 60% of the turnover.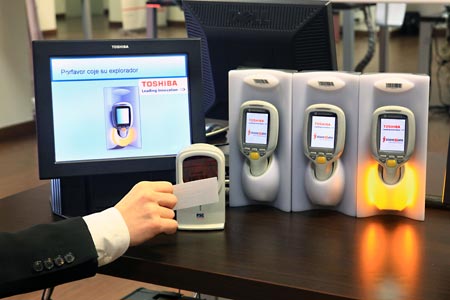 The range of Toshiba Tec for the retailer has point of sale of the art terminals.
Technology for the retail
In addition to the technology Mobile Shopping Experience (MSE), Toshiba Tec has a complete range for the retailers composed of point of sale terminals, label, codes of barcode and RFID printers, solutions for mobility and re-labelling in store, digital signage, intelligent shelf, dispenser and recycling system for coins and banknotes, range of kiosks with various applications, from points of information to downloading content for leisure and entertainment.
Related Companies or Entities
Toshiba TEC Spain Imaging Systems, S.A.