Redacción Interempresas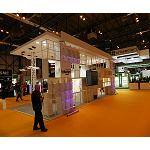 Matelec 2014, Salón Internacional de Soluciones para la Industria Eléctrica y Electrónica, celebra su décimo séptima edición, una convocatoria que se presenta bajo el lema 'El lugar adecuado, en el momento oportuno' y que supone una reorientación del certamen para adecuarse las necesidades particulares de cada expositor...
[+]
Redacción Interempresas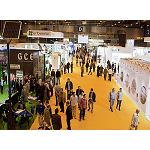 El Salón Internacional de Soluciones para la Industria Eléctrica y Electrónica, Matelec 2014, que organiza Ifema, abre sus puertas del 28 al 31 de octubre de 2014 como feria de referencia para el sector eléctrico y su mercado donde visitantes y expositores pueden valorar las tendencias y conocer su evolución.
[+]
Murrelektronik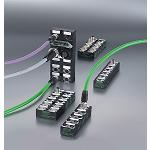 Todo control PLC necesita recibir y enviar información: la recibe vía tarjetas de entrada y la envía mediante tarjetas de salidas. Es en este campo donde Murrelektronik dispone de un amplio rango de productos para diferentes situaciones.
[+]
Nina Jareño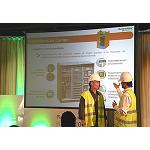 Schenider Electric launch new solutions for the automation and energetic management of infrastructures and processes with a new form to understand the industrial automation. With his presentation in Barcelona, Schenider gives to know in Spain Plantstruxture Process, the evolution of the systems of control with his novelties Altivar Process and Modicon M580...
[+]
Editorial Interempresas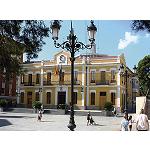 Burjassot, in the province of Valencia, adds to the municipalities that bet by the solutions 'smart' to obtain a greater energetic saving in his equipments. With this purpose, the City council is implementing a project of modernisation and optimisation of the municipal installations that has like final aim attain that his buildings are the most sustainable possible...
[+]
David Muñoz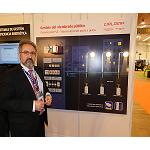 In front of the progressive increase of the energetic costs and taking into account that the lighted up urban supposes a very important part of the budget of the city councils, the energetic efficiency is a concept that earns increasingly importance in the municipal field. Circutor is conscious of this and along the last years has come launching innovative solutions that allow to recess notably this bill, as it is the case of Cirlamp...
[+]
David Muñoz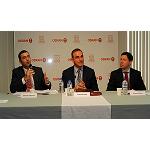 On 26 February, Osram, one of the main world-wide references in solutions of lighting, has celebrated his first centenary in Spain, one hundred marked years by a constant bet by the innovation that has allowed to the Spanish society develop and explain always with the products of lighting more advanced of the market...
[+]
Editorial Interempresas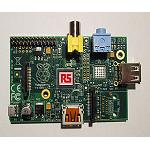 RS Components has incorporated two solutions of wireless connectivity to his increasing offer of products based in the plate Raspberry Pi. The new modules, built with Wi-Fi and technology of radius of low power respectively, offer capacity of wireless interface for applications that require solutions of small format, of low power and of low cost; like the mobile devices...
[+]
Editorial Interempresas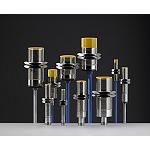 The sensors inductivos are a suitable alternative for switches of electromechanical position, as well as for magnetic switches. The division of businesses Extreme of Steute offers a wide rank of sensors inductivos for the mechanical engineers and of plant, which are very robust and optimum to use in adverse environingingments.
[+]
Editorial Interempresas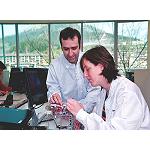 When we travel by train, car or aeroplane, crowd of electronic systems distributed commission that the temperature of the vehicle remain stable, to keep lit the lights or that they work the brakes. Increasingly, it tends to concentrate the management of all these functions in a lower number of electronic systems, which comports diverse challenges so much in his production as in his operation...
[+]
Redacción Interempresas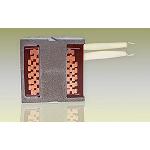 Los componentes inductivos para aplicaciones en el campo de la electrónica de potencia desarrollados por SMP Sintermetalle Prometheus GmbH (SMP), fabricante de componentes inductivos con sede en Alemania, destacan por tener pérdidas reducidas, un comportamiento favorable en la compatibilidad electromagnética, grandes energías de almacenamiento en tamaños pequeños y un diseño que representa un ahorro de espacio...
[+]
Redacción Interempresas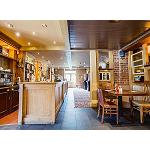 Comer es una experiencia sensorial. Para muchos es uno de los mayores placeres que hay en este mundo. Por ello es necesario que el entorno facilite y mejore la degustación a través de elementos que potencien tanto la percepción de los alimentos como su aspecto visual. La iluminación puede transformar un plato en una obra de arte o convertirlo en un fracaso absoluto, por eso, es cada vez más relevante en el sector de la hostelería...
[+]
Irene Relda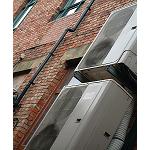 Los aparatos de aire acondicionado, al final de su ciclo de vida útil, se convierten en residuos de aparatos eléctricos y electrónicos que requieren procesos de gestión específicos para evitar su impacto negativo sobre el medio ambiente debido a la presencia de sustancias potencialmente contaminantes, como aceites y gases clorofluorocarburos (CFC) y hidroclorofluorocarburos (HCFC)...
[+]
Editorial Interempresas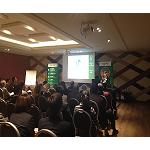 Schneider Electric, global specialist in management of the power, celebrated on 9 April, in Barcelona, the Seminar ESS (Power & Sustainability Services). With the title 'The energetic maturity: how maximizar the competitiveness and sustainability of his organisation', the event has posed with the aim to give to know the keys of the services of energetic management like tool to win competitiveness in the current energetic panorama...
[+]
Pasqual Bolufer, member of the Institut Químic of Sarrià (IQS-Universitat Ramon Llull) and of the Spanish Association of Scientific Communication (AECC)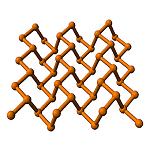 The grafeno, a layer monoatómica of carbon, has loved to the scientists of materials by his electrical properties, that allow to the electrons flow quickly by his surface. But the grafeno does not have the band forbidden, typical of the semiconductors, that acts like a switch yes-no of the electrical current...
[+]
Pascual Bolufer. AECC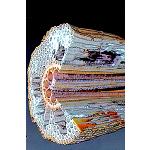 In 1975, Gordon Moore affirmed that the number of transistors by unit of surface in integrated circuits (C.I.) It would duplicate each two years, and the cost would descend. His predicted has fulfilled . Besides, Gordon Moore affirmed that the number of transistors sold in a year would be equal to the number of ants all over the world. In this remained short...
[+]
Editorial Interempresas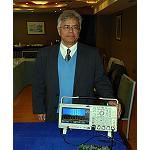 From the past 1 January 2014, Adler Instruments is the new distributor in Spain of the signature Tektronix, world-wide referent in the manufacture of oscilloscopes. To communicate to the technical presses the terms of the agreement and deepen in the main innovations that enter the new ranges MDO3000 and MDO4000B, the Spanish company organised the past 13 February a presses conference in Madrid...
[+]
Editorial Interempresas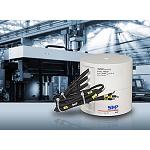 SMP Sintermetalle Prometheus GmbH & Co KG present his components inductivos for applications in the technician of accionamientos. The components, used for example in frequency converters for tasks of automation, stand out for having losses reduced, a favourable behaviour in the electromagnetic compatibility and a design that represents a saving of space...
[+]
Editorial Interempresas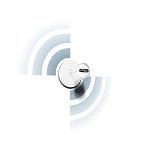 Under the name Bosch Connected Devices and Solutions GmbH, Bosch has created a new society for the development of the called 'Internet of the Things and of the Services'. The new society will commission to offer compact electronic products and know-how of software so that the most diverse devices and objects can use in several fields of intelligent form and through internet...
[+]
Editorial Interempresas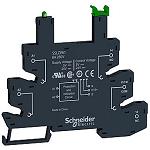 Schneider Electric, global specialist in management of the power and energetic efficiency, has reinforced the range Zelio Relay thanks to the enlargement of his offer of relays of solid state. With this enlargement, the scope of currents of conmutación covers from 100 mA until 125 Amp, constituting a complement effective of the offer contactor for applications that require technology of solid state or, what is the same, of conmutación fast...
[+]