This news article was originally written in Spanish. It has been automatically translated for your convenience. Reasonable efforts have been made to provide an accurate translation, however, no automated translation is perfect nor is it intended to replace a human translator. The original article in Spanish can be viewed at
Otto Parquet ofrece ideas innovadoras a través de la marca Kaindl Soft Touch
Otto Parquet offers innovative ideas through the mark Kaindl Soft Touch
20 December 2012
Kaindl Soft Touch, represented by
Otto Parquet
, contributes ideas of classical and creative composition on the floor laminado. His procedure of manufacture patented makes possible colorear directly the boards of support HDF with any type of reasons, thanks to the technology of digital impressesion. The range of decorated is very extensive and brave following the tendencies more vanguardistas.
With this procedure there is the possibility to customise totally the floor with anagrams, drawings, etc. Is ideal for childish rooms, where can incorporate reasons of pirates, trucks, leaves, sailor environingingments, etc.
Also is perfect for the channel 'Contract', hotels, restaurants, shops, that look for exclusivity and differentiate of the other customising the floor of his establishment. The surfaces are pleasant and warm for the feet and in, function of the reason, glazed with intense shine, matt smooth and matt structured.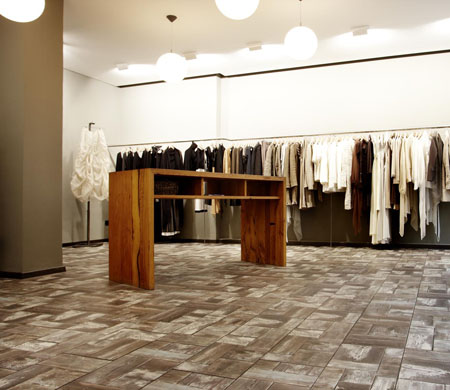 Kaindl Is guarantee of European quality. Thanks to his technology of last generation, achieves designs and structures of avant-garde. It is the most modern procedure for the manufacture of floors laminados, in which the decorative image prints digitally on the special support HDF composed by natural wooden fibre, with eight layers of barniz that includes components of oxide of aluminium, to give him resistance. In this way it does not need the decorative paper, the direct impressesion allows to save material and also power.
This converts the floors of Kaindl in a very pleasant experience for the senses, since the modern decorated with his multiple variations suppose "an authentic visual pleasure". Besides, they use exclusively systems of ecological colours and soluble paintings in water. The final result is a perfect floor that no only favours to our house, but also to the environingingment.