This news article was originally written in Spanish. It has been automatically translated for your convenience. Reasonable efforts have been made to provide an accurate translation, however, no automated translation is perfect nor is it intended to replace a human translator. The original article in Spanish can be viewed at
BYG presentará en Smopyc su gama completa de punteros para martillos hidráulicos
BYG will present its full range of pointers for hydraulic hammers in Smopyc
on March 7, 2011
BYG, spare parts for movement of land and mining machinery, will attend Smopyc 2011 with its full range of pointers for hydraulic hammers, showing the wide stock that has these parts.
Pointers are provided in two types of tip: conical or pyramid and scarp or chisel. However, the company also manufactures custom any application that is not standard, according to the needs.
BYG Manufactures leading for special applications like the pointers without tip or maza for works of taqueo, short-asphalts, pin-rails, pin-sticks, or pointers with concrete lengths. Likewise, the company investigates new solutions in the design and treatment of the raw materials for power to disposal of the customer, what considers like "the best pointers for hydraulics hammers".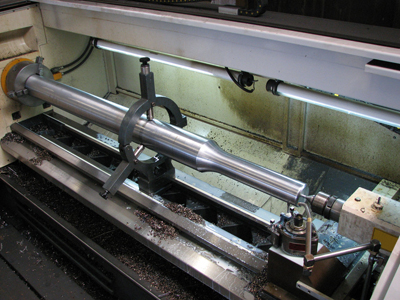 The House creates pointers adapted to any type of requirement.
Related Companies or Entities