This news article was originally written in Spanish. It has been automatically translated for your convenience. Reasonable efforts have been made to provide an accurate translation, however, no automated translation is perfect nor is it intended to replace a human translator. The original article in Spanish can be viewed at
Splashpad, diversión a chorros
A fun alternative to the complex of swimming pools and water parks
Splashpad, fun Jet
Drafting Interempresas
12/01/2009
Isaba
has introduced a system of aquatic recreation that provides interactive combination of game, through a comprehensive system of automated control. According to the firm, the fun comes when water splatters, drops from the top or fires with the game elements themselves. More than 2,000 facilities in the last decade more than experience.
Today, the vortex splashpad are installed at multiple locations such as public parks, centers of leisure, hotels and resorts, camping and community of owners as a socialization of structural design elements or simply as a way of learning through play.
They are composed of a variety of components designed to stimulate and challenge to the children of all ages.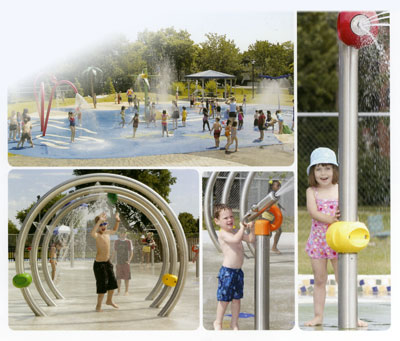 These facilities are intended as an urban alternative to swimming pools.
' Aquatic games of day, night sculpture '
The entire line of products of Vortex are full of dynamism and interaction, giving children the opportunity to explore their imaginations, stimulating and enriching their physical mental and motor development.
The Splashpad have been referred to by users as 'the water games of day and night sculptures'. Its unique design provides a benefit to the places where are installed, and can be a key element for the new urban development of cities, or as a solution for the areas of entertainment. Each one of the products and games, provides each project differentiating elements from an imaginary 'Castle of the ocean' to ACE spectacular 'alien' of organic forms.
Adventura Bay
Adventura Bay is an area that encourages sharing space with different generations with actions such as the 'water cube' and figures cascading out of the characters. Adventura Ray encourages imagination through games exciting and very refreshing and is a key piece in the Splaspad to learn playing while one cools.
Safety for children
Vortex the Splashpad safety is a priority. From the design of each of the pieces, the strength of materials, until the system of quality control of water. Vortex implements security every step of the production, delivering a product to the customer free of concerns and risks. In North America there 2,000 installations made and the guarantee of a product rather than tested.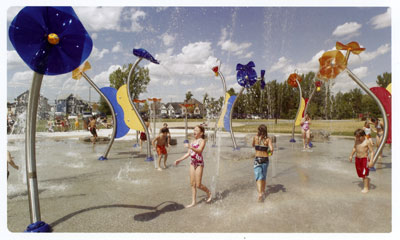 By design, the splashpad are also genuine urban sculptures.
Related Companies or Entities