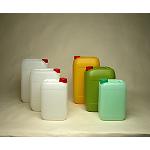 El Instituto Tecnológico del Plástico, Aimplas, coordina desde el pasado mes de julio las investigaciones para desarrollar un nuevo sistema para el reciclado de envases de sustancias y mezclas peligrosas más eficiente y ecológico que el actual...
[+]
Redacción Interempresas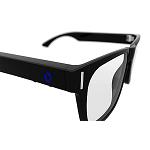 La iniciativa Smart Chemistry Smart Future ha presentado en el marco del Salón Internacional de Expoquimia las nuevas gafas inteligentes WeOn Glasses, desarrolladas en España y que ultiman su lanzamiento para el mes de octubre. Se trata de las primeras smartglasses de diseño que permitirán una integración total con cualquier smartphone y tablet.
[+]
M. Ramos1, M. Yates2, M.A. Martín-Luengo*3, E. Sáez Rojo1,2,3, A.M. Martínez Serrano1,2,3, A. Civantos4, J.L. Lacomba 5, L. Vega Argomaniz2, C. Vervaet6, G. Reilly7, J.L.Tarterra8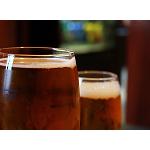 Como resultado de un trabajo realizado por investigadores del Centro de Tecnología Biomédica (CTB) de la Universidad Politécnica de Madrid (UPM) y los Institutos de Ciencia de Materiales y de Catálisis y Petroquímica del Consejo Superior de Investigaciones Científicas (CSIC), en colaboración con las empresas Mahou y Createch...
[+]
Pascual Bolufer. AECC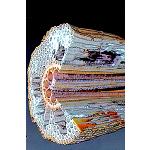 In 1975, Gordon Moore affirmed that the number of transistors by unit of surface in integrated circuits (C.I.) It would duplicate each two years, and the cost would descend. His predicted has fulfilled . Besides, Gordon Moore affirmed that the number of transistors sold in a year would be equal to the number of ants all over the world. In this remained short...
[+]
Pascual Bolufer, AECC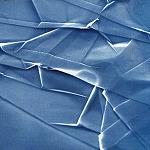 A group of researchers of the MIT, mainly the professor Jeffrey Grossman and his student graduated David Cohen-Tanugi, have attained a film of oxide of grafeno, with pores of 1,8 nm, or capilares, that will allow the desalación of the marine water to a very inferior cost to the desalación by osmosis reverse (OI). On 14 February 2014 Science presented a wide summary of said investigation...
[+]
Manuel Golden, director of Aenor Laboratory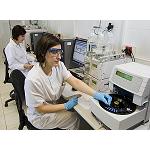 The control of quality is determinant to guarantee the alimentary hygiene. And the analytical control of the products is between the essential parts of the control of quality...
[+]
David Muñoz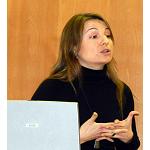 Of 22 November to 25 April is celebrating the fourth edition of the Course of Divulging 'The advances of the chemicals and his impact in the society', coordinated by Bernardo Herradón García, researcher of the CSIC and scientific populariser, and sponsored by the Association of Chemists of Madrid and by the territorial section of Madrid of the Real Sociedad Spanish of Chemicals...
[+]
Editorial Interempresas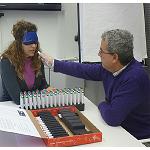 The Technological Centre of the Chemicals of Catalonia (CTQC) has developed a pioneering project of Citizen Participation in a System of Monitoring of smells. Now, the application for smartphones NasApp allows to generate a statistics of situation to real time...
[+]
Editorial Interempresas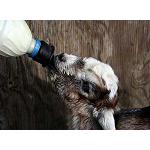 A study elaborated by the Upper Council of Scientific Investigations and the University of Córdoba has developed a new strategy to obtain of natural form rich milk in sour grasos omega-3, nutrients associated with the decrease of the risk of cardiovascular illnesses...
[+]
Editorial Interempresas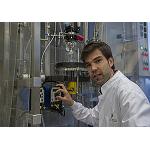 The UPV/EHU is studying some methods to produce of way easier and economic the supplements that needs the biodiésel to work properly in our vehicles.
[+]
Redacción Interempresas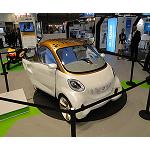 BASF ha presentado en Expoquimia 2014 innovadoras soluciones para los retos globales que plantean la vida urbana, la energía inteligente y la alimentación. Entre ellas se encontraban el 'smart forvision', un nuevo concepto de coche desarrollado conjuntamente con Daimler que gracias a los elementos que componen su techo solar consigue un ahorro del 50% de energía...
[+]
Ibon Linacisoro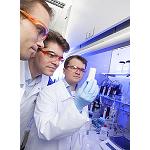 El pasado 27 de mayo BASF presentó en su sede de Ludwigshafen ante la prensa profesional el estado actual en el que se encuentran sus investigaciones y su estrategia en el ámbito de la nanotecnología...
[+]
Nerea Gorriti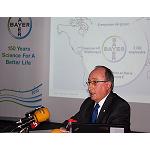 The past six March, the factory of Bayer Tarragona served of stage to communicate that the House of Systems of Bayer MaterialScience (BMS), assumes seven new markets...
[+]
Irene Relda
The third edition of the Sustainable Chemical Forum, innovative and competitive companies (3SCICC Forum Sustainable Chemicals), that will celebrate in Tarragona the next 28 and 29 May, will turn around the solutions that the chemicals contributes and that facilitate or make possible the implantation of the Circular Economy...
[+]
Pascual Bolufer. AECC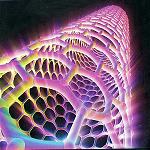 From it does time, the nanopartículas are object of an intense scientific work because of his numerous fields of application. In this article, Pascual Bolufer, member of the Spanish Association of Scientific Communication (AECC), deepens in the last advances that have attained in the field of the nanopolvos and in the enormous potential of investigation and development that still treasures this discipline...
[+]
David Muñoz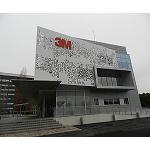 The past month of November, 3M Iberia inaugurated in Madrid his new Centre of Innovation, a space of 3.000 m2 distributed in four plants, that the company is employing like point of conjoint work with customers and consumers, boosting with all they "the innovation colaborativa". A group selecto of technical media, between which found Interempresas, had the opportunity to visit the past day 15 January, these vanguardistas installations...
[+]
Martín Martínez Ripoll. Dpto. Of Crystallography and Structural Biology, Institute of Chemical-Physical Rocasolano, CSIC / SEBBM Divulging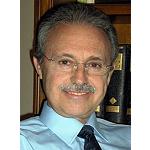 With glasses and X-rays escudriñamos the interior of the matter, arriving to observe atoms and molecules, the bricks of our material world. With this are able to comprise the matter that surrounds us, obtain material with new properties, and understand and modify the mechanisms that govern the life.
[+]
Pascual Bolufer. AECC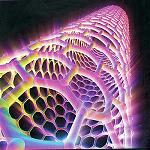 With the membrane of grafeno porous attain big energetic savings, what supposes can say goodbye to the cryogenic methods. But the membrane of zeolite and the one of matrix metal-organic do not disappear, and can increase his efficiency in selectivity.
[+]
Pascual Bolufer, Spanish Association of Scientific Communication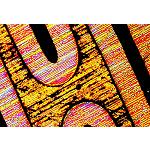 The catalysts of metals of transition, although very effective, manufacture to base of rare metals, toxic and of high price (Pt, Pd, Ru, You), and with ligandos complex organic. We look for alternative, with quite a lot of success.
[+]
Pasqual Bolufer. Spanish association of Scientific Communication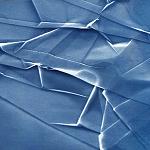 The past 28 January the European Commission surprised us with the news of the initiative 'Fet Flagship' with the mission to drive to the grafeno and other materials in plates monoatómicas from the laboratories to the European industry...
[+]