Sabic Obtains a certification to produce resins biocompatibles that will benefit to the sanitary ware market in Sudamérica
23 January 2012
The unit of businesses Innovative plastics of Sabic has announced that his installations of manufacture in Campinas (Brazil) and Tortuguitas (Argentina) have received the certification to produce resins biocompatibles satisfied with the norms of the Administration of Foods and Drugs of EE UU (FDA) for the quickly increasing sanitary ware market of Sudamérica. It will contribute , like this, to recortar the terms of delivery, reduce the costs of inventory and increase the flexibility in the procurement of materials.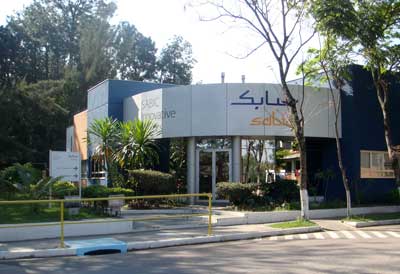 Installations of manufacture of Sabic in Campinas, Brazil.
The forecasts aim to that the sanitary ware markets of eight countries of Latin America and Sudamérica (Brazil, Mexico, Argentina, Chile, Venezuela, Peru, Colombia and Cuba) will reach a tax of annual growth composed (TCAC) of the 4,6 % between 2008 and 2013, until arriving to 9.200 million American dollars, in accordance with Espicom Health Intelligence.
With the aim to satisfy this increasing demand, Sabic has engaged to put in hands of the local customers a fast and simple access to the materials of high provision (such as the resins of polycarbonate Lexan HP biocompatibles), together with the necessary technical resources to carry to the market the next generation of medical applications.