About...
Lleal group 135 years in the service of the process industry.
Since 1874 Lleal work in the design and manufacture of equipment and installations for the food, cosmetic and chemical industry (paint, inks, adhesives,...), pharmaceutical and ceramic. With his experience and position in the market, Lleal is today a leading company in the development of new technologies to improve industrial processes.

Thanks to our experience, we provide a thorough understanding of all industrial processes involving: agitation, kneading, mixing, emulsion, drying and pelletizing, grinding, sieving, dosage and packaging.

Our technical team designs and builds machines and facilities complete, specific to each sector, making even more effective by using the latest technologies, both in design and manufacturing.

One of our concerns is research as a way to offer the best technical solutions to the industry.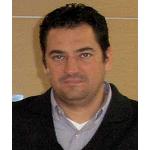 Lleal founded in Badalona in 1874 as a family business. Since then has experienced the process of industrialization of Spain, as well as their economic cycles. Today, with over 136 years and the fifth generation, Lleal family is at the core that leads the company in which many professionals working – engineers, chemists, economists, designers, draughtsmen, mechanics, drill, fresadores, Coppersmiths, etc...
[+]
See more articles