Redacción Interempresas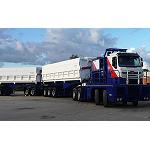 Un nuevo estudio de la industria europea de transporte en carretera, encargado por Goodyear, revela que el régimen de regulación es de vital importancia para las flotas de camiones que operan en Europa. El estudio, realizado a cerca de 600 directores de flotas en ocho mercados europeos, muestra que la normativa tiene un gran impacto en cómo las flotas pueden mejorar su rentabilidad y sostenibilidad...
[+]
Redacción Interempresas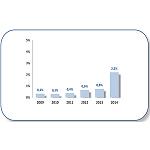 El último Informe de Anfac Research, para el Barómetro de Seguridad Vial y Medio Ambiente de Bosch y Anfac, analiza la implantación del Sistema de Reducción Catalítica Selectiva, también conocido como Denoxtronic, en los vehículos turismos e industriales. Este sistema representa un avance importante en el funcionamiento limpio y económico de los motores diésel...
[+]
Redacción Interempresas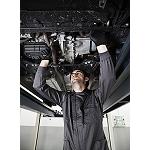 La competencia desleal de talleres ilegales, donde se antepone el precio a la seguridad y el rigor de la reparación, generó al sector de la posventa unas pérdidas de más de 3.500 millones de euros en los últimos seis años, según se desprende de la 'Propuesta de actuación para la erradicación de talleres ilegales' presentada ante el Seprona por las asociaciones Ganvam y Anfac...
[+]
Redacción Interempresas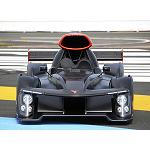 Dunlop, la marca de neumáticos, ha llevado a cabo una encuesta para descubrir qué opina la gente sobre el combustible que utilizarán los coches de carreras del futuro. La encuesta animaba a los participantes a compartir sus ideas sobre el futuro de los sistemas de transmisión en los próximos 25, 50 y 125 años como parte del proyecto
[+]
Redacción Interempresas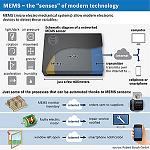 Los sensores micro-mecánicos son, hoy en día, indispensables en los coches y los smartphones. Estos diminutos sensores son cada vez más inteligentes, compactos y eficientes. Con ayuda de los sensores MEMS se pueden conectar cada vez más cosas en red...
[+]
Editorial Interempresas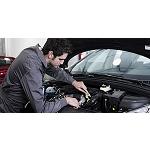 The subject of the guarantees, of what can or not doing the motorist and the workshop is always a controversial subject and that generates a lot of doubts in the sector...
[+]
Ruth Roig Rocher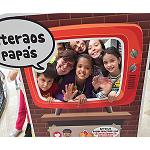 The shopping centre Madrid Xanadú has received the starting signal of the campaign 'Learns hygiene vial with the emotional intelligence' with the fín of inculcar to the boys the responsibility that supposes to know the signals viales and respect them. The initiative is promoted by Confortauto and has the collaboration of the DGT and Telepizza.
[+]
Irene Relda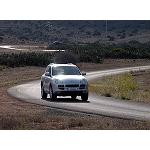 The new European label for tyres, valid from the past 1 November 2012, provides important information on appearances like the hold on wet, the saving of fuel and the noise...
[+]
Editorial Interempresas
The registrations of trucks situated in 29.312 units during the first fortnight of February, what supposes a rise of 19,2% regarding the same period of the previous year, according to data of the Institute of Studies of Automotive sector (IEA) facilitated to the National Association of Sellers of Vehicles to Engine (Ganvam).
[+]
Editorial Interempresas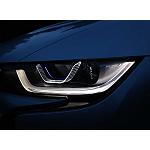 From the autumn of 2014, BMW will be the first manufacturer of the world that offer a car produced in series instrumented with the new and advanced lighthouses of light laser. With this technology that presented for the first time in the International Fair of Frankfurt, the new BMW i8 (consumption of fuel combined: 2.1-0...
[+]
Redacción Interempresas
El nuevo equipo de Motortec Automechanika Madrid, Feria Internacional para la Industria de Automoción en España, está presentando a profesionales, empresas y asociaciones, su propuesta de dinamización sectorial y generación de oportunidades de negocio. Las primeras conversaciones con el sector permiten anticipar un crecimiento de la feria en cuanto a asistentes, empresas expositoras y área de exposición...
[+]
Redacción Interempresas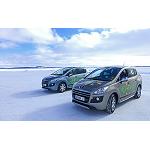 El proyecto de investigación europeo OpEneR presentó en su revisión final en Porriño (Pontevedra) los pasados 17 y 18 de julio sistemas de ayuda a la conducción y estrategias de conducción desarrollados de forma colaborativa, que mejorarán significativamente la eficiencia y la seguridad de los vehículos eléctricos y de los híbridos en el futuro...
[+]
Redacción Interempresas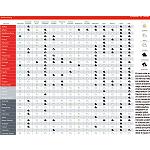 Las previsiones sectoriales de Crédito y Caución registran en julio diez variaciones concentradas en seis mercados. La recuperación europea impulsa la mayoría de estos cambios. Francia es el mercado donde se concentra el mayor número de mejoras sectoriales...
[+]
Comité Expertos ICIL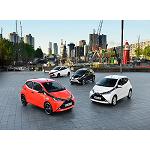 El sector automovilístico fue el impulsor. La firma japonesa Toyota fabrica una variedad de automóviles con numerosas especificaciones diferentes. Cada tipo de coche se encuentra siempre sujeto a fluctuaciones de la demanda. Por ejemplo, la demanda del coche A puede disminuir mientras, al mismo tiempo aumenta la demanda del coche B...
[+]
Redacción Interempresas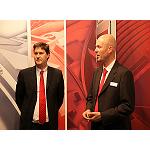 Allison Transmission dio a conocer las ventajas del nuevo FuelSense de Allison, un nuevo paquete para la eficiencia en el consumo de combustible capaz de proporcionar un ahorro de hasta un 20%, durante Tecma 2014, Feria Internacional del Urbanismo y del Medio Ambiente, los pasados días 11 al 13 de junio de 2014 en Ifema, Madrid.
[+]
Ruth Roig Rocher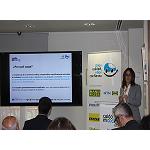 In the Foundation Pons, situated in the Madrilenian street Serrano, has llevadoo to cape the presentation of www.cuidomicoche.es the first platform in the destined web to the care and saving of the trucks. In said presentation also has given to know that Magneti Marelli has incorporated to the initiative Chooses quality, Chooses confidence, of which already form part 17 manufacturers of first level...
[+]
Editorial Interempresas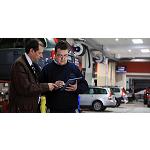 Knows the workshop with accuracy which guarantee have his repairs? What has to say to the customer when being asked after this so recurrent subject? To resolve this question and other frequent doubts, the National Association of Sellers of Vehicles to Engine, Repair and Spare parts (Ganvam) gives answer through his book 'The 194 fundamental questions of the sector automotive sector and the solutions of Ganvam'...
[+]
Editorial Interempresas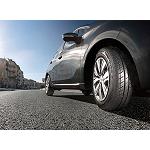 The manufacturer of tyres Dunlop finishes to launch to the European market the tyre StreetResponse2, especially contrived to be mounted in the smallest vehicles. Available in measures of 13, 14 and 15 inches, the new model has designed to surrender better in dry and in wet, providing a distance of braked shorter and improving the kilometraje in 10%, compared with his ancestor (1)...
[+]
Irene Relda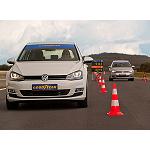 Interempresas Has had occasion to speak with Rafael Poyo, Brand Manager of Goodyear Dunlop Iberia, on the politics of sustainability of the company and on his commitment for improving his relation with the environingingment. From it does years, the signature offers to the able pneumatics user to save fuel and, therefore, to reduce the broadcasts of CO2 to the atmosphere...
[+]
Editorial Interempresas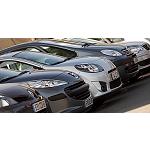 19% of the Spaniards has foreseen to change of insurance company when it carry advance the purchase of his next car, according to the European study 'How buy on safe' realizar by the expert quality consultancy in automotive sector and Internet, AutoScout24, in a total of seven countries, between them Spain.
[+]