This news article was originally written in Spanish. It has been automatically translated for your convenience. Reasonable efforts have been made to provide an accurate translation, however, no automated translation is perfect nor is it intended to replace a human translator. The original article in Spanish can be viewed at
Se acabó la crisis. Pásalo
The crisis is over. Pass it
Albert Esteves, editor of Interempresas
01/04/2009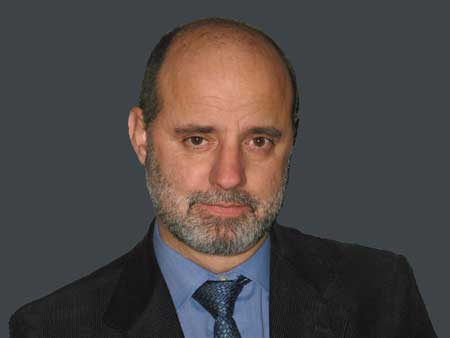 April 1, 2009
Some know. So far, very few. Rumor has begun circulating on some Internet forums and is expanding discreetly via mobile, or mouth to ear, always extremando caution. People is cautious by nature. Nobody wants to be labeled a frivolous and less crazy tie. But the rumor moves inexorably forward. They are still very few that are on the secret. You are seen in the streets or in the subway, crossing his eyes with a smile of complicity. But more and more. At this point already is he cannot hide for much longer. Gentlemen, the crisis is over.
Of course in the Government they know nothing. What are they going to know? Took months to find out that the crisis had arrived and a few more in Let's face it, when it was already an outcry throughout society. Nor do economists know this and if they know will hidden it, prisoners of their apocalyptic predictions. It is well known that economists predicted nine of the last three recessions. And, of course, nor know, still, the vast majority of citizens, employers and workers, who still naively believe that the crisis persists and bitter and unnecessarily suffer the lethal effects of his false conviction.
But the facts are the facts. And what is now only a whisper, a whisper content between initiates, just some almost clandestine messages that spread in the world, soon will be a roar. And newspapers, which by now hide him convinced that the alarmist headlines sell more, will not be forced to open their front pages with the news. The crisis is over. It's over.
And then, finally, will be reborn confidence. And we will start again to consume. And the bag will not fail to upload. And dealers will be filled with all those who for months endured with their old cars because they were afraid to the future. And the car manufacturers will increase your orders. And business subcontractors will have work. And there will be no more regulation of employment records. And, as this will download the default, banks will open the spigot of loans and mortgages. And then many will use the low prices of the real estate market to change apartment or Office. And it will be built. And no one will resign because nothing is ever perfect. But since all, all they will think that the crisis is over. And then, in truth, the crisis will end.
It is as simple as that. It is enough to spread the rumor. Do-it-run.