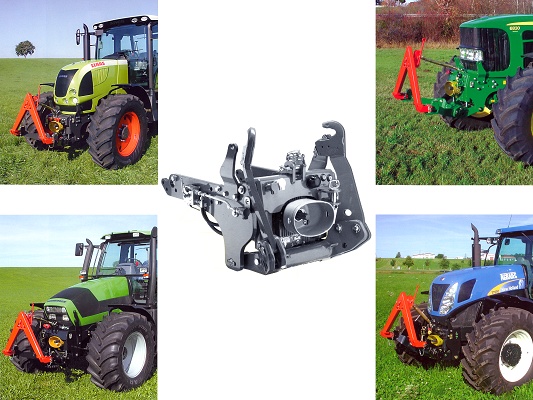 You stick them elevadores tripuntales forwards have of a design and construction specify for each tractor.
With a power of exit of until 200 CV and with attachment to the tractor by means of transmission to cardán, stick them elevadores tripuntales leading can go with or without taking of leading strength.
With a capacity of until 5.000 kg is instrumented with folding and removable arms of fixed and floating position; double cylinders effect with labels for a greater length; piñones of steel treated and rectified and embrague of disks, bathed in oil, of connection electrohidráulica.
Company
: Duero Maquinaria Agrícola, S.L.